FareShare Cymru aims to distribute surplus food that would've otherwise gone to waste, to charities that can help turn a negative environmental issue into a positive social situation. These charities can further distribute such food, ensuring it goes directly to those who need it, through kitchen schemes, collection points and other innovative ways. One of these projects is 'Tasty not Wasty', based in Llanyrafon, who create meals using the produce that FareShare gives them, demonstrating innovative ways of using different ingredients.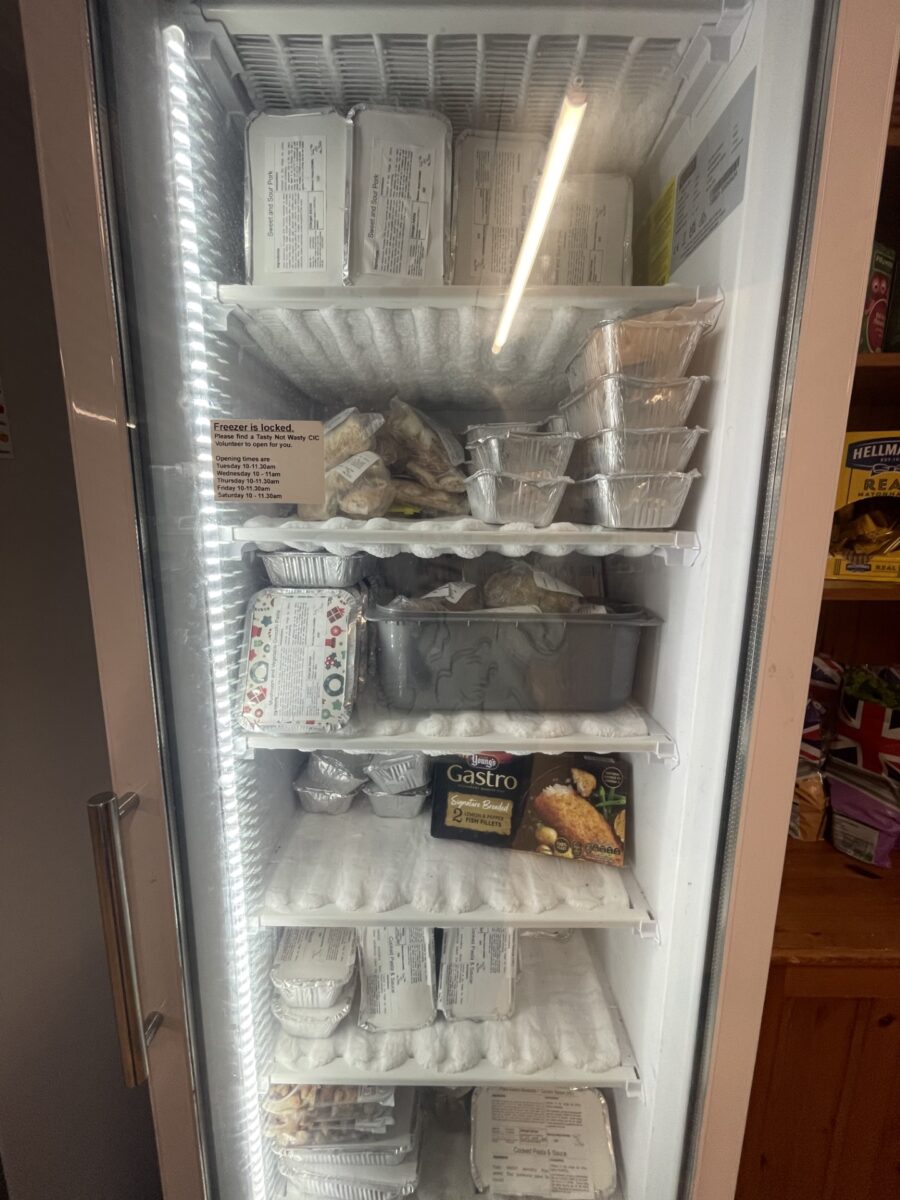 About Tasty not Wasty
Tasty not Wasty is based in the Llanyrafon Methodist Church, running sessions Tuesday-Saturday that revolve around sustainability, wellbeing and most importantly…food! This organisation started in response to the covid-19 pandemic, 2020, officially becoming branded as 'Tasty not Wasty' September 2020. Sabrina Cresswell originally set up in response to waste and other various environmental issues, such of the waste of surplus food. However, as the project gained more attraction, the attention turned to helping members of the community, as there was an obvious need for it. 
Tasty not Wasty not only cook and serve their own meals, using surplus produce supplied by FareShare Cymru, but also freeze and distribute said meals to a diverse sector of the community. The prices are exceptionally affordable and defrosting and reheating instructions are made clear on the frozen meals, making it convenient and cost-effective way to access good, nutritional food.  
Meals include products that people wouldn't typically buy or have access to, with recipes and meals made that are not only nutritious but also different to the everyday. For example, meals such as ratatouille, sweet and sour pork and many more have proven to be highly popular in the past.
So much more than food…
Arguably, projects like this are built around food but become so much more than that. Services like these have been shown to make people feel less lonely, for some it being the only time during the week that they have human contact. Tasty not Wasty not only act as a food service but also work closely with community connectors to provide alternative services. These include bingo, wellbeing sessions every Thursday, drop in's from Welsh Water and Building Resolute Communities who offer help with bills and financial advice. 
How do projects like this help the environment?
Originally, Tasty not Wasty was started to tackle the issue of surplus food and food waste, having evolved in response to demand. Meals are cooked on one premises, helping save electricity for individual households, with portions made to size, to ensure no food goes to waste. Meals are then frozen to extend expiry dates, again reducing the potential for waste. The portions also encourage independence for those who use Tasty not Wasty, allowing them choice of what to purchase, whilst also ensuring they get the correct portion of nutrients. We spoke to two regular service users who expressed the ease of the frozen meals, "the meal is already cooked…what an advantage that is", especially when someone lives alone.  
The overall impact on household bills is significant in reducing fees, which is a huge benefit, whilst also having a positive impact on the environment, with electricity use reduced. By cooking in batches and splitting them allows costs to be kept to a minimum, regarding both electricity and food prices. Tasty not Wasty also make use of a local Zero waste shop, alongside FareShare Cymru, minimising waste of packaging and keeping the general environmental impact as low as possible.