FareShare Cymru work with over 180 different local community groups, in order to redistribute surplus food and reduce negative environmental impact. The groups then repurpose such food in various different ways. North Cornelly Luncheon club have been running for 35 years, choosing to use food provided by FareShare Cymru to make nutritionally balanced meals and serve them to members of the local community.
What do they do?
The Luncheon Club is run solely by volunteers, opening every Tuesday and Thursday. A three course meal is provided, for only five pounds per head.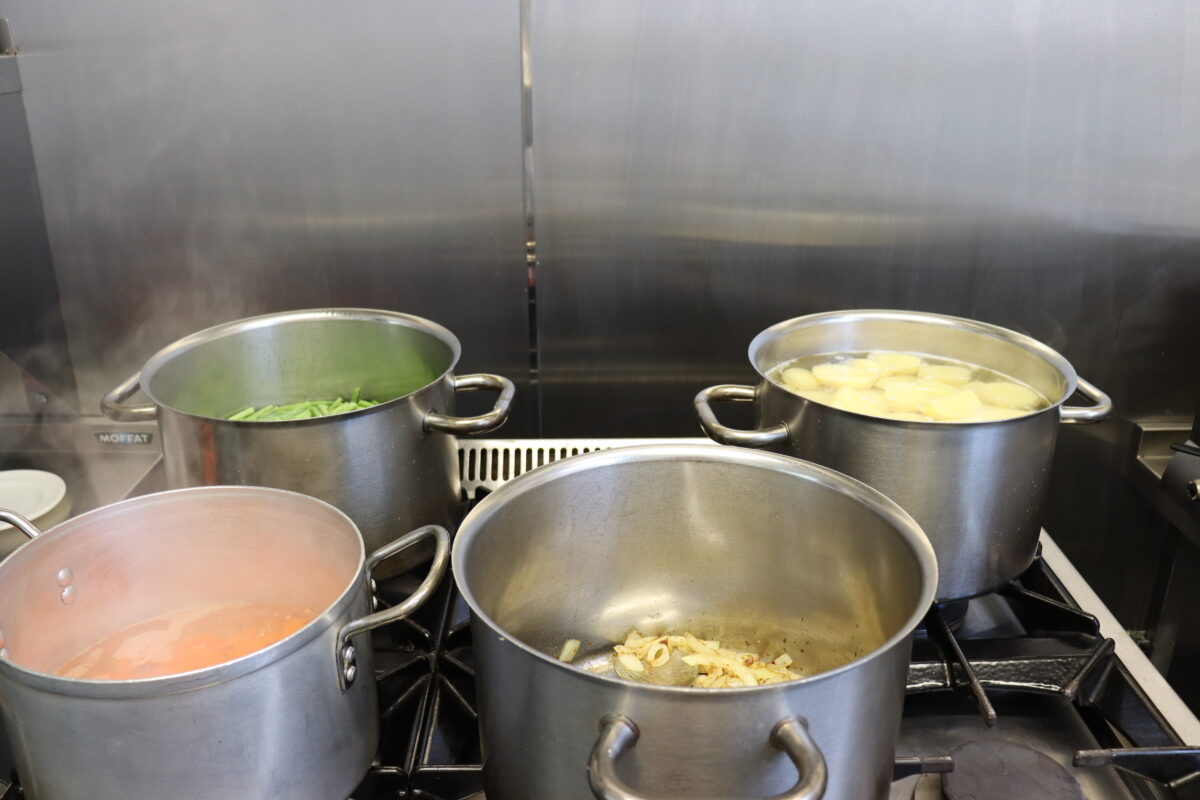 Meals utilise products provided by FareShare Cymru and are usually fairly traditional. When we visited, the menu consisted of sweet potato soup, chicken casserole with mash and green beans and banana cake with bananas and custard for dessert. These meals prove very popular with service users, especially the themed events held: For St. David's day, they got a choir in and served traditional Welsh dishes and for the Coronation and Jubilee, an afternoon tea was organized. This Christmas, an anticipated 100 people will attend, the biggest day in their annual calendar.
What is the need for a place like this?
The social impact on the community is invaluable. Dorothy, who runs the club, expressed how rewarding her role is:
The majority of attendees are retired members of the community , who use a local community funded mini bus to travel to the club, free of charge. The socialization for these people is so important, it is a lifeline for them. An expected 40 people attend each week, with friendships formed and stories shared, the atmosphere is incomparable.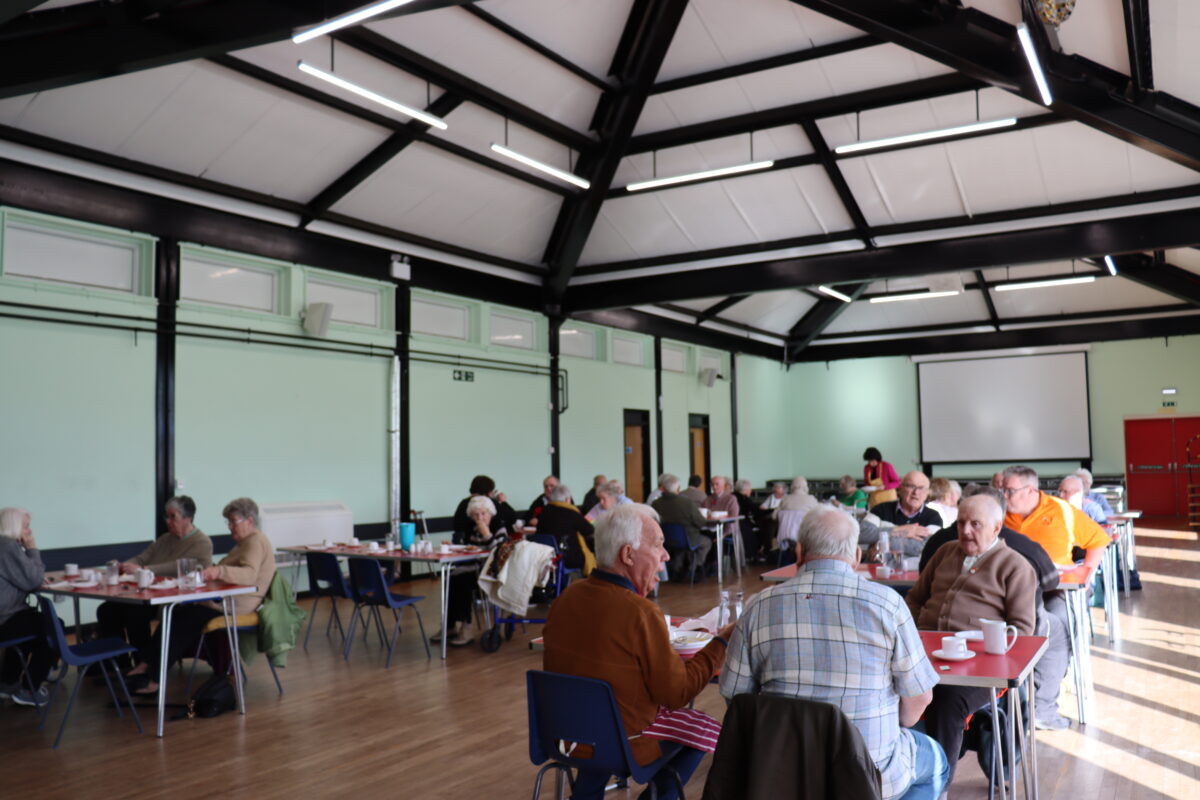 What impact does it have on those who use it?
We also spoke to one of the service users, Maevis. At the age of 96, she is a highly valued member of the luncheon club. She explained how lonely she could be before finding out about the club and how valued her friendships she's made because of it are. The food is always excellent and the company is well matched.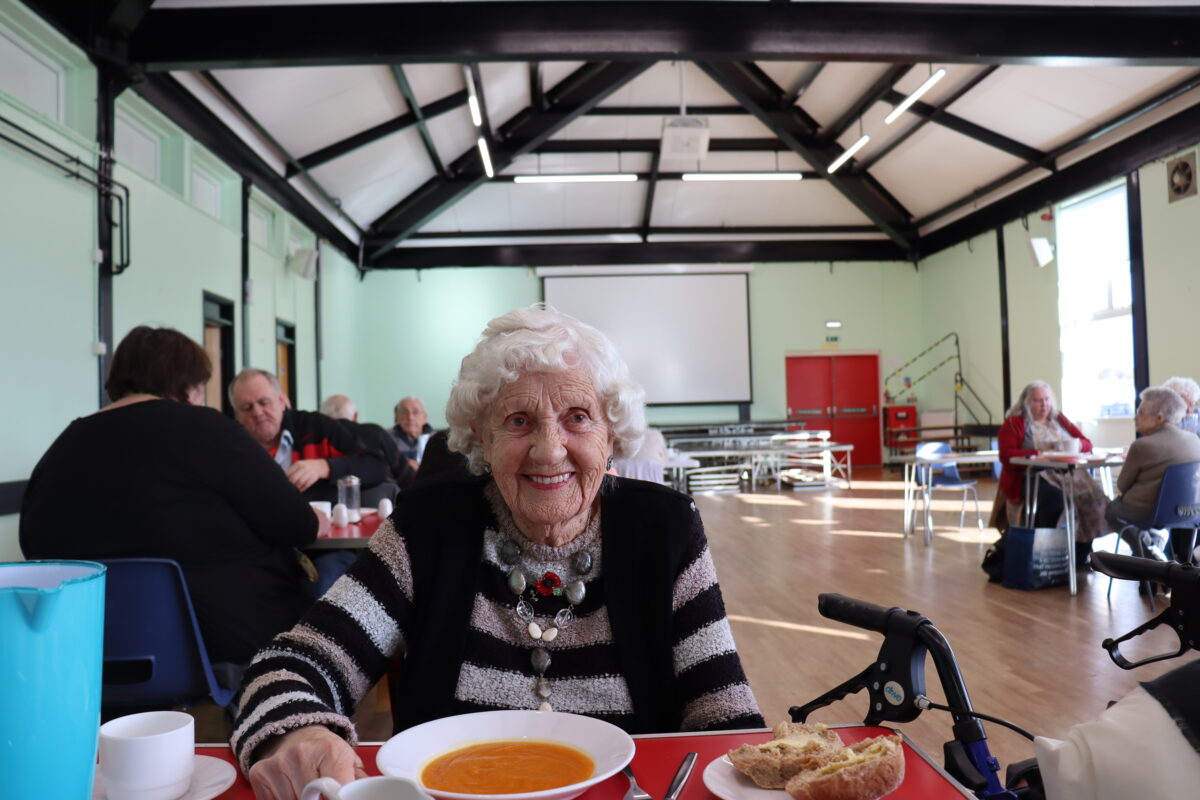 The sense of community makes people like Maevis feel supported and valued. She expressed excitement for the raffle offered weekly, "I always make an effort to enter the raffle, it's my little bit of fun every week". A local mini bus picks her up from her door, taking her and her next door neighbor, who told her about the club, to and from Cornelly.
Other than word of mouth, news of the Luncheon Club is available on their Facebook page, which lists the menu for the week and posts pictures of what the club has been up to, encouraging engagement.
This project has been able to stay open due to the incredible run of volunteers over the past 35 years. This, and the consistent supply of food from FareShare Cymru is the reason that people, like Maevis, have a safe space, a community to be a part of.