FareShare Cymru is dedicated to the redistribution of excess food which would've otherwise been discarded, instead going to charities that can make better use of such surplus. Furthermore, environmental concerns can be transformed into a beneficial social outcome. Through various kitchen programs, collection spots and other novel methods, FareShare and CFMs work closely to ensure the food reaches those in need. Our team at FareShare had the privilege of visiting this project last week and were overwhelmed with the sense of community and positivity from those who work and volunteer there as well as consumers of the service.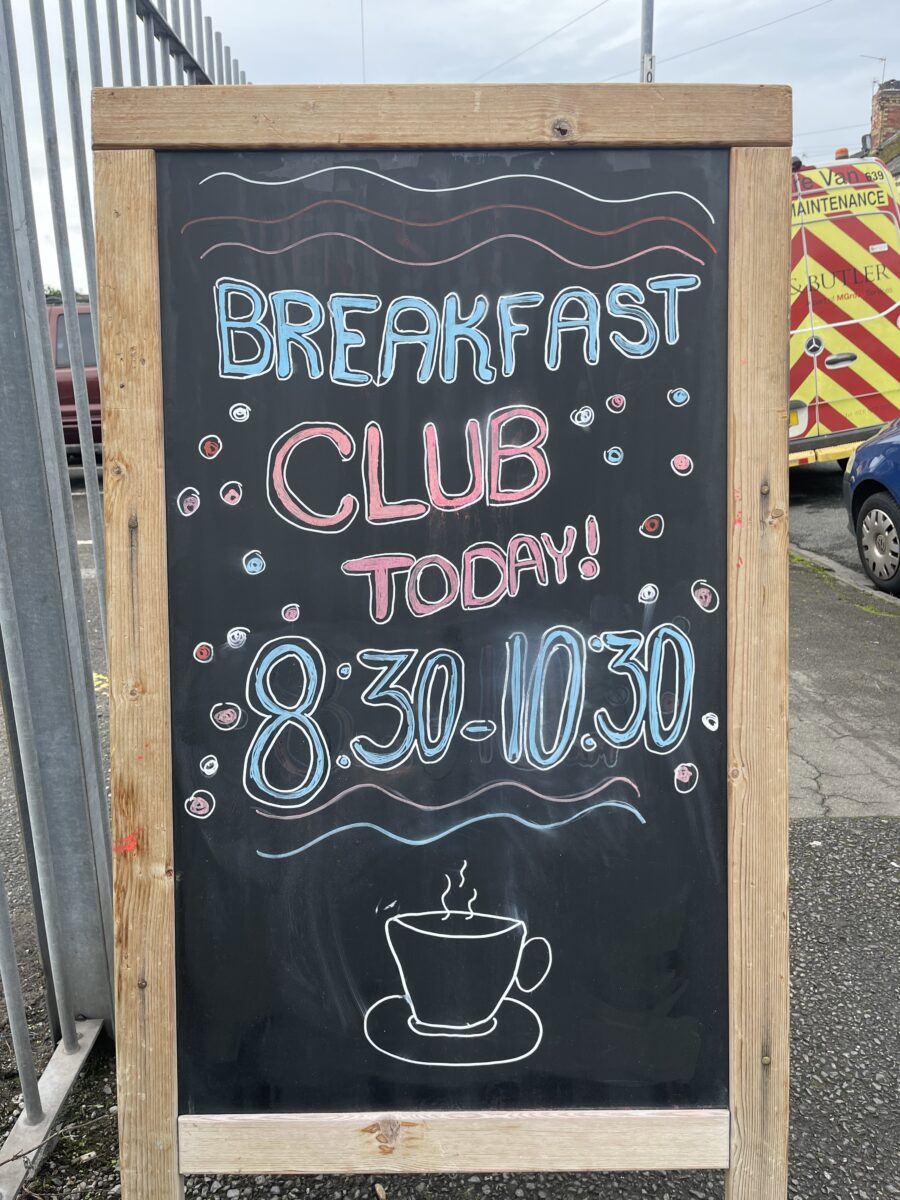 What is Splott's Community Volunteer Breakfast Club?
This project is run weekly, every Thursday 8.30-10.30. It is open to everyone and what makes this project so special is that no questions are asked, enabling those who utilise the service to feel comfortable and at ease. A donation is welcomed, not mandatory, in exchange for a full English breakfast, tea and coffee and access to a pantry of food, which Fareshare Cymru helps provide. Alternatively, you can pay for someone else's breakfast, which encourages the community feel. Furthermore, there is a child play area, with volunteers stationed to allow parents some much-needed respite. There is also a charity shop, built up from donations from the community, with profits going into the charity, to make projects like this possible.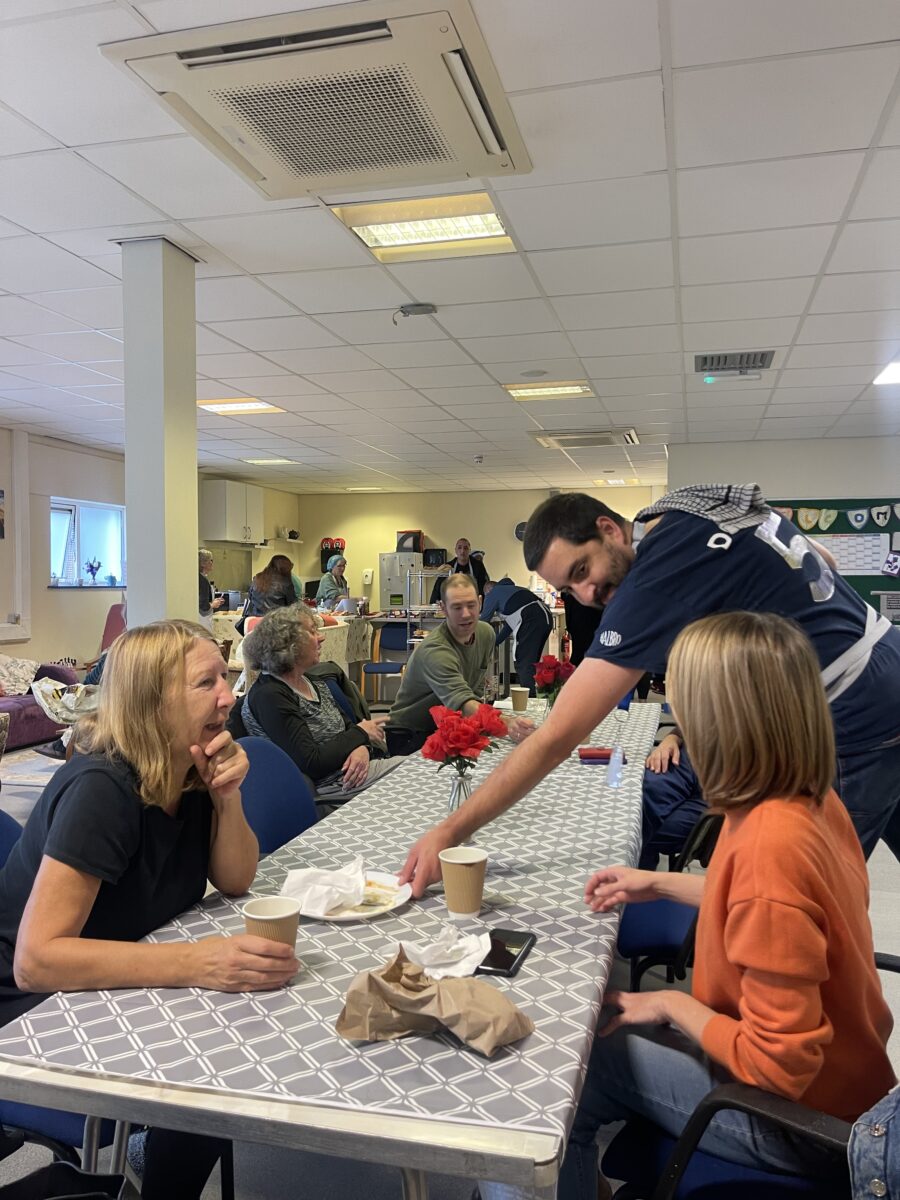 Why are projects like these important?
Projects such as this one allow consumers to meet new people from various backgrounds, allowing them to expand their social networks and build friendships. Co-founder of the project, Angela, expressed the importance of food being the 'bringing of people together'.
She went on to discuss how the relaxed nature of the project encourages the formation of unexpected friendships, "the easiest way to come together is over breakfast. You can sit across from someone you don't know and will sit and chat while you're eating. Suddenly they're new friends". She emphasized the diversity of people the service helps, with some people having problems, like that of poverty and some suffering from loneliness.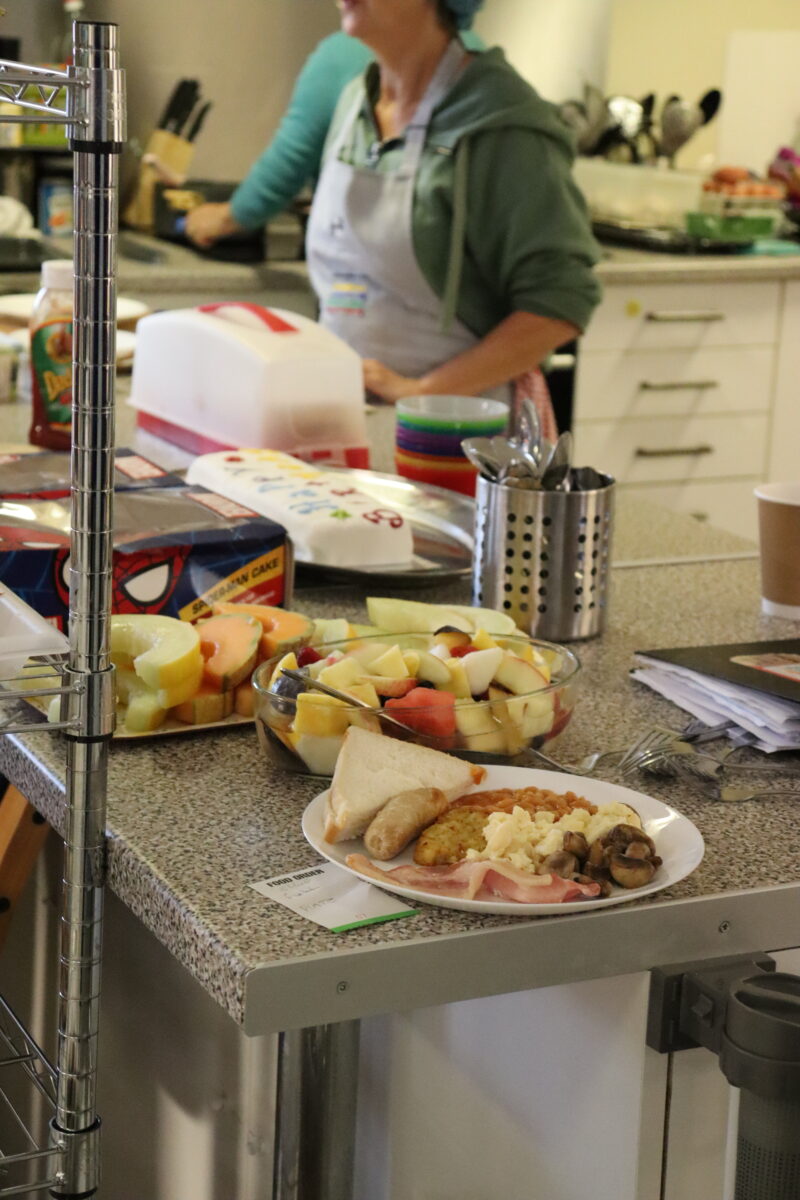 Projects like these not only benefit people using the service but also volunteers. We spoke to Ted Bush, a 90-year-old volunteer. Ted drives to collect food from different locations, which is then used in the pantry and breakfast kitchen. He explained to us how rewarding volunteering for this community project is, "helping somebody else at my age… I'm very lucky… it's an experience". He described how helping makes him feel "less lonely", with everyone being "so friendly", having started volunteering at the community kitchen after his wife sadly passed away several years ago.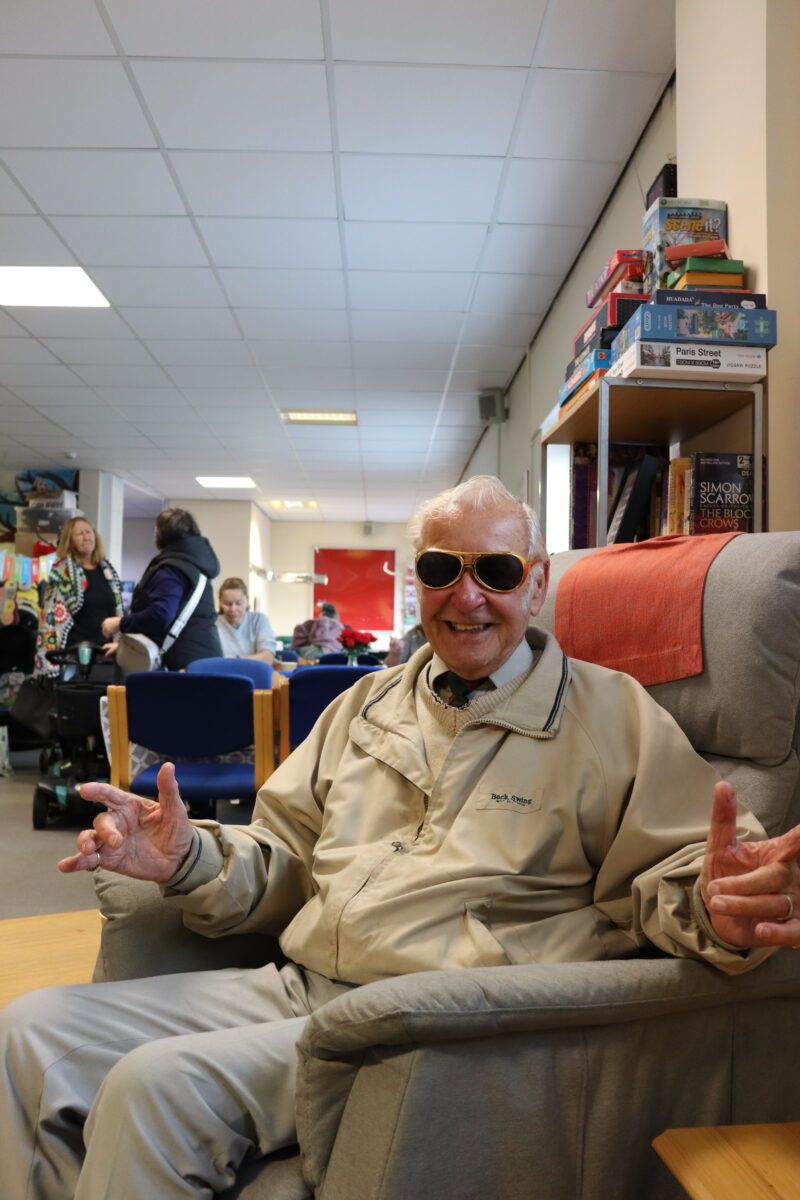 Projects like this are clearly so important to bring the community together and have been so rewarding for all those involved. When asked to give advice to someone who was thinking about setting up a similar project or volunteering at one, the overwhelming response was "Don't think about it, just do it", it has "regenerated the sense of community", which was becoming lost.
FareShare Cymru continues to support projects like this and work alongside CFMs to help create a positive social and environmental impact on the wider community.