Volunteering with FareShare Cymru is a chance to meet new friends, gain new skills and give something back to our communities.
It doesn't matter if you are a lark or an owl, we have morning or afternoon shifts through the week and Saturday. So, if you are over 18 and can give us a few hours a week, give us a shout on volunteer@fareshare.cymru or ring 029 20362111
Read about some of volunteers here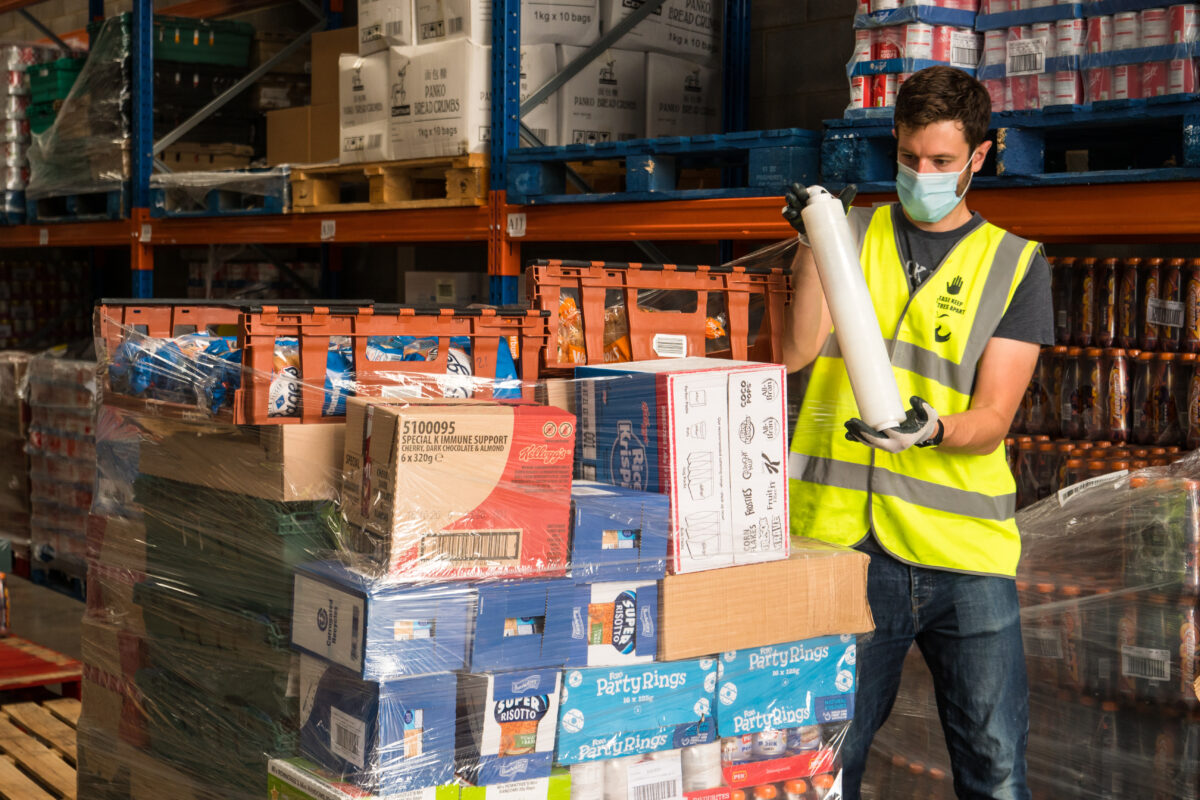 By volunteering with us you can:
Help get good food to those in need 

Save hundreds of tonnes of food from being wasted needlessly. 

Gain employability skills and workplace experience. 

Build your confidence and make friends in a diverse and supportive group. 
Roles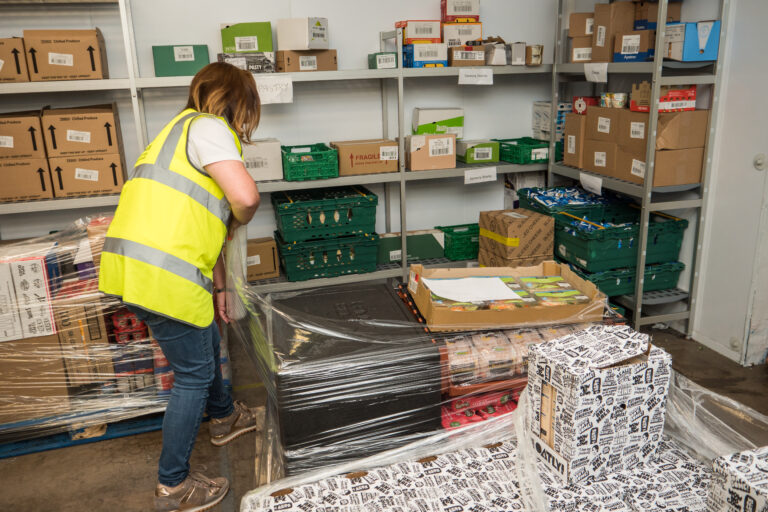 Warehouse Assistant
Help us to keep the warehouse running smoothly by sorting and storing the food that comes in and out safely. Help to make up the orders for our community members and gain lots of warehouse team experience, you may even be able to get some forklift training.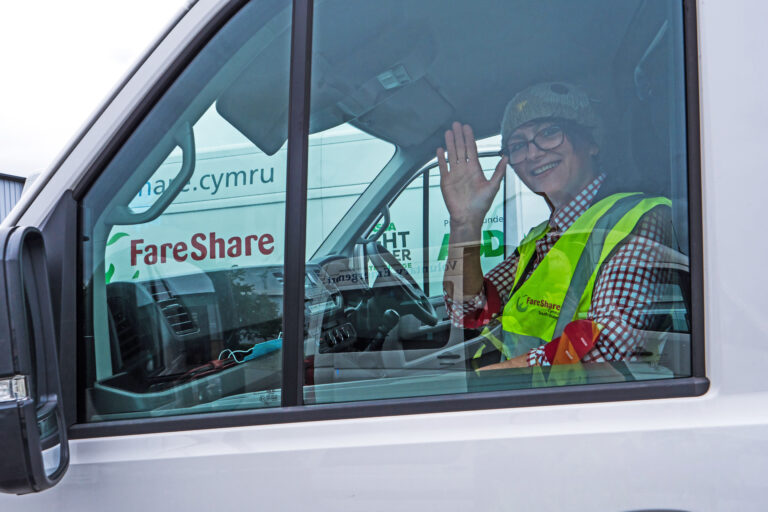 Delivery Driver
Without you our food can't be delivered to our community food members, to be made into meals for those who need them. If you are over 25 with a full clean driving licence, give us a shout. We provide training and support in driving out 3.5 tonne vans. If you are an experienced van driver, or want to gain experience, we can help you help us.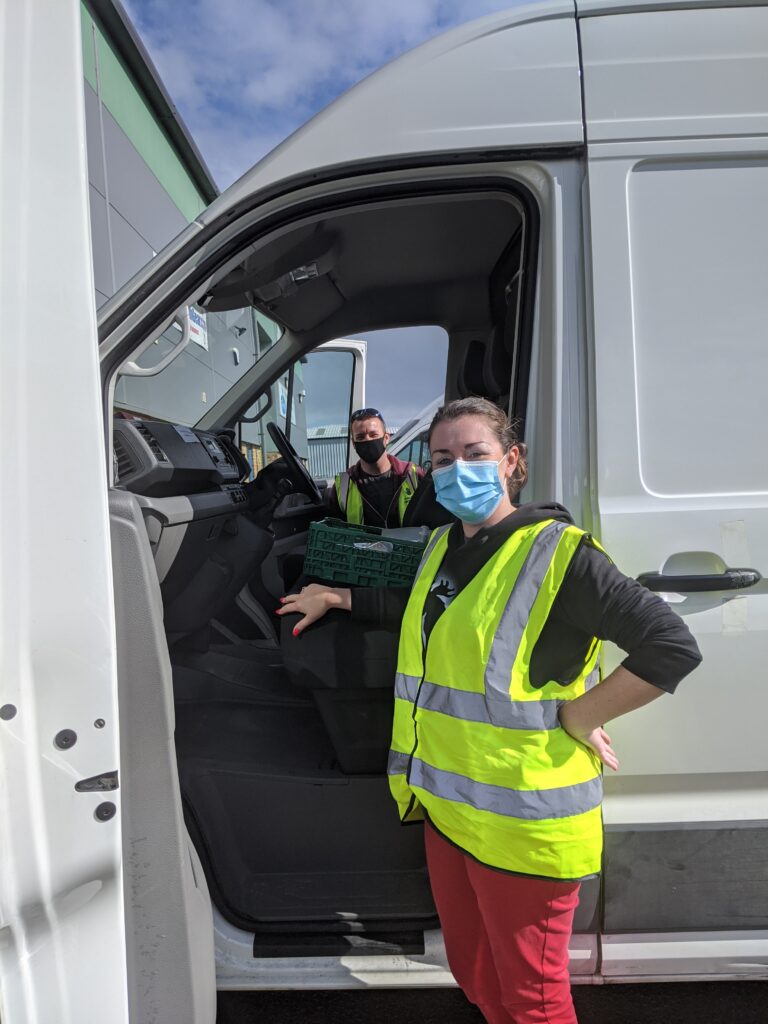 Delivery Assistant
Join our drivers out and about getting food to where it is needed. If you are happy to get physical in moving the food- better than the gym, and can help with navigation, this could be the role for you.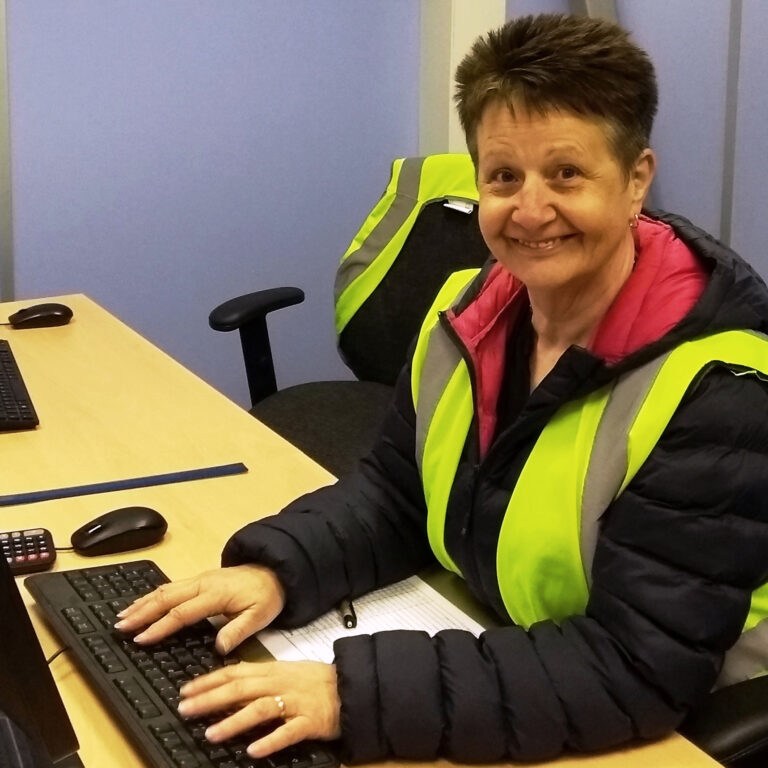 Operations & Admin
A mixed role helping us to make sure that all our food is logged correctly and that our delivery notes are ready to go out with the orders. If you have an eye for detail and want to gain some office and I.T. skills, this is the role for you.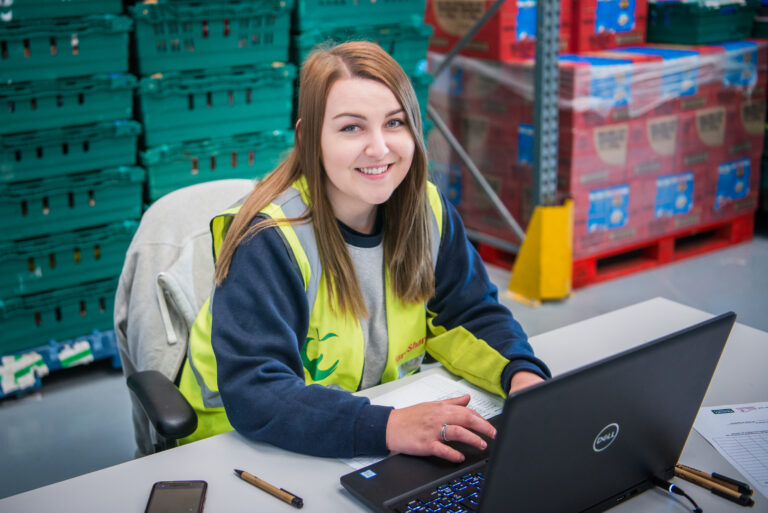 Marketing & Communications Assistant
From time to time, we need support in keeping up our social media and marketing programmes. If you are looking for a career in marketing, this could be the role for you.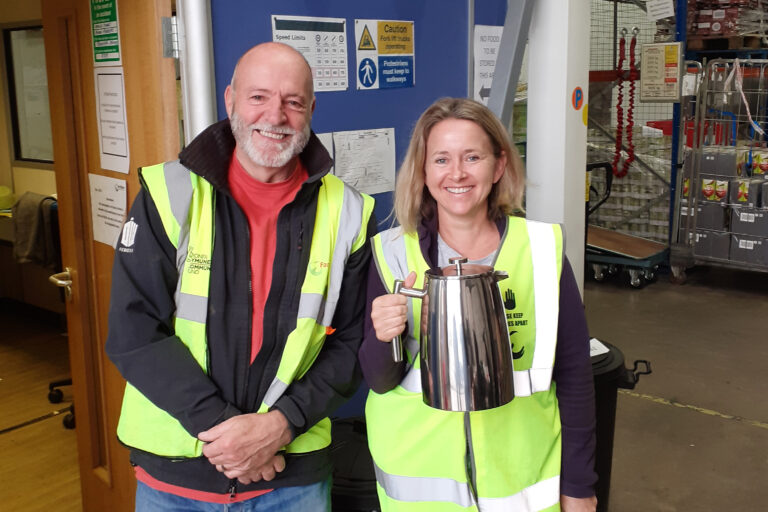 Development Team Assistant
An exciting opportunity helping the FareShare Cymru development team to grow the impact of our work across Wales. You could be doing research, helping build our volunteer team, getting more food members on board as well as supporting the team with admin. A great chance to build development skills, office skills and admin experience.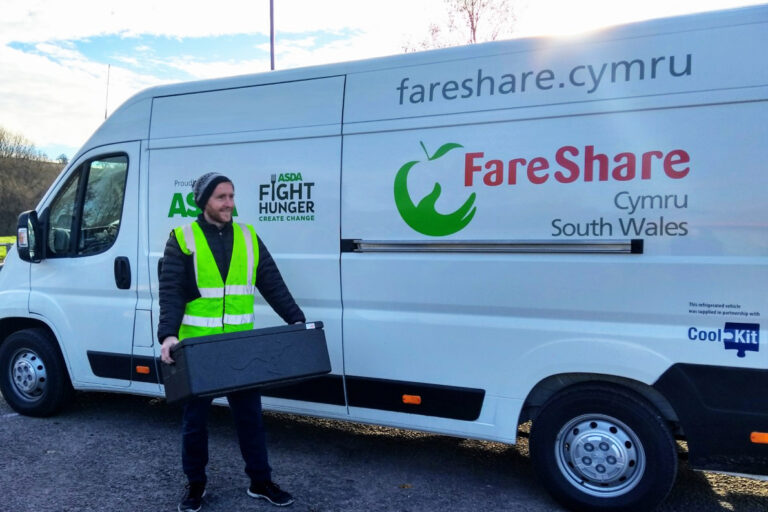 Community Group Link
You'll be a link between our members and our operations team; carrying out kitchen checks, asking for feedback on the service, as well as informing them on nutrition and food safety. You could carry out this role mostly from your home and only a few times a month.
Apply to volunteer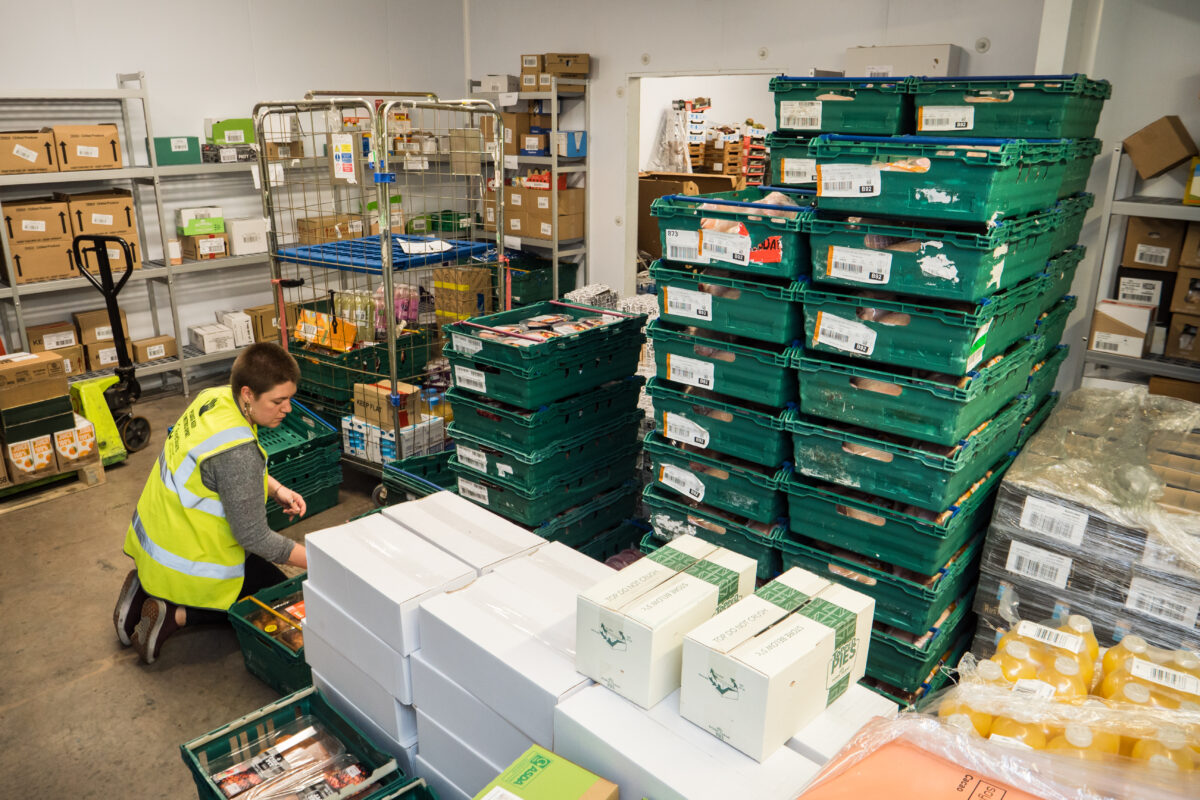 Volunteer with us
Volunteering with FareShare Cymru is a chance to meet new friends, gain new skills and give something back to our communities. It doesn't matter
Find out more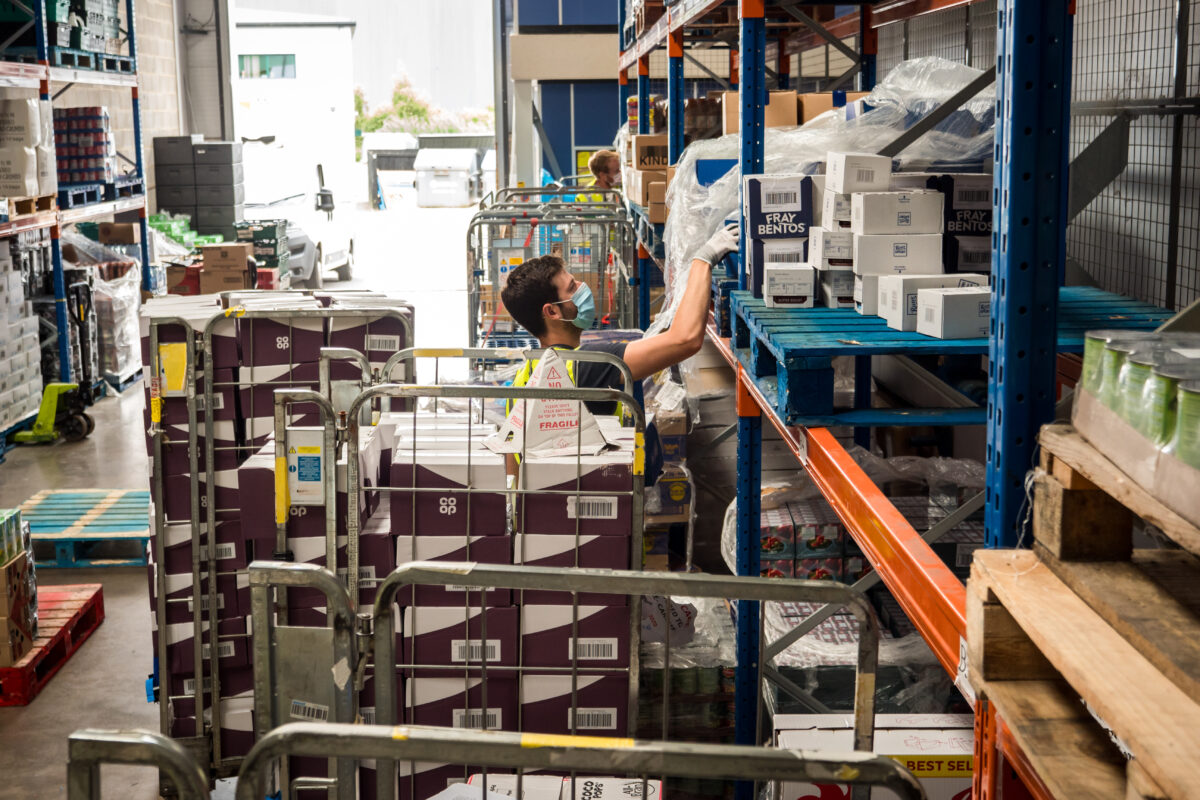 Employee Volunteering
We offer a unique team volunteering experience. These days are fun, physical and let you gain an insight on the world of food surplus
Find out more