Whether you are a small business or a large corporation, there are a variety of ways your company can get involved, support FareShare Cymru and have a direct impact in the fight against hunger and poverty across Wales.
We are a small charity with a big impact. Every partnership we make can have a huge positive difference to those in need, as well as bringing benefits to your company that meet your strategic objectives. A partnership with FareShare Cymru can bring employee and customer engagement opportunities, positive PR across our networks, and meaningful contributions to your CSR objectives.
Here's a few ideas: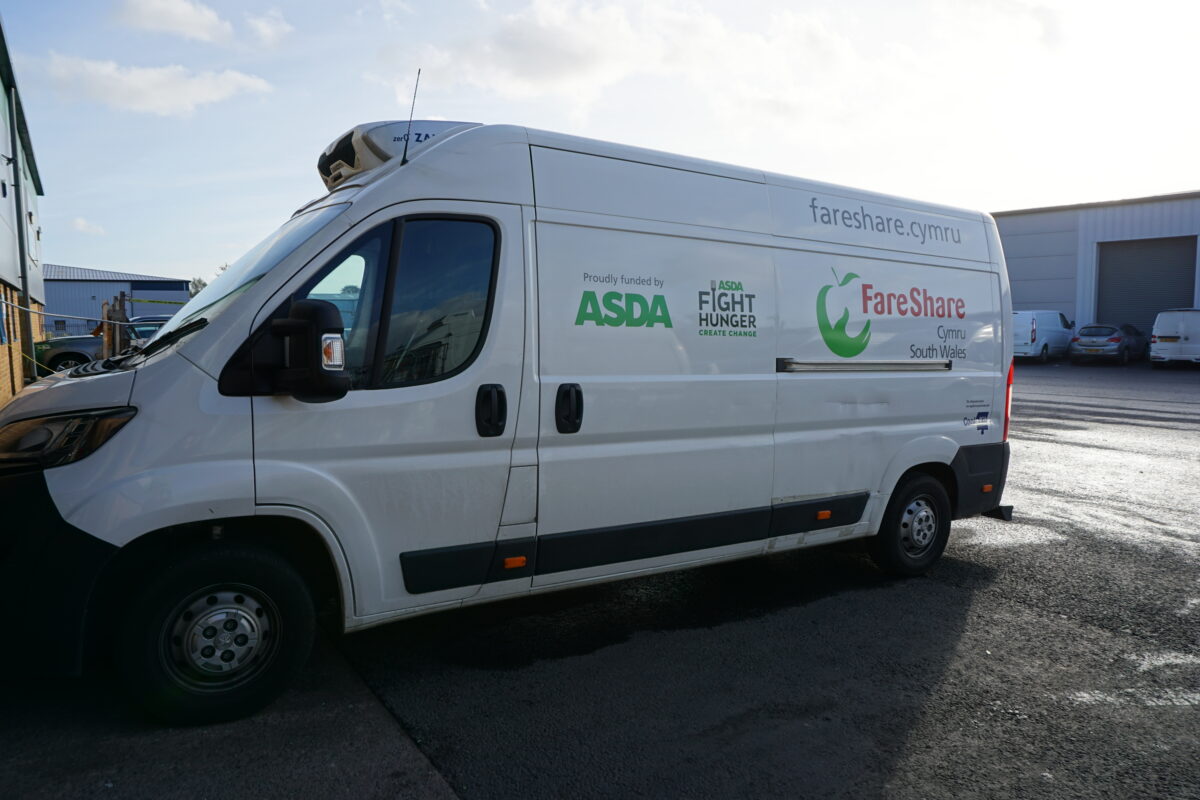 Corporate Donations
Make a donation to support our work in Wales. It's not just money that makes a big difference- gifts in kind such as office equipment or services can make a huge difference too.
Corporate Sponsorship
Consider sponsoring one of our delivery vehicles and get your logo displayed as they travel to our community members.
Charity of the Year
Choose FareShare Cymru as your Charity of the Year and you can encourage staff, customers and suppliers to work together to support our work, helping to feed thousands of vulnerable people every day.
Talk to us about your involvement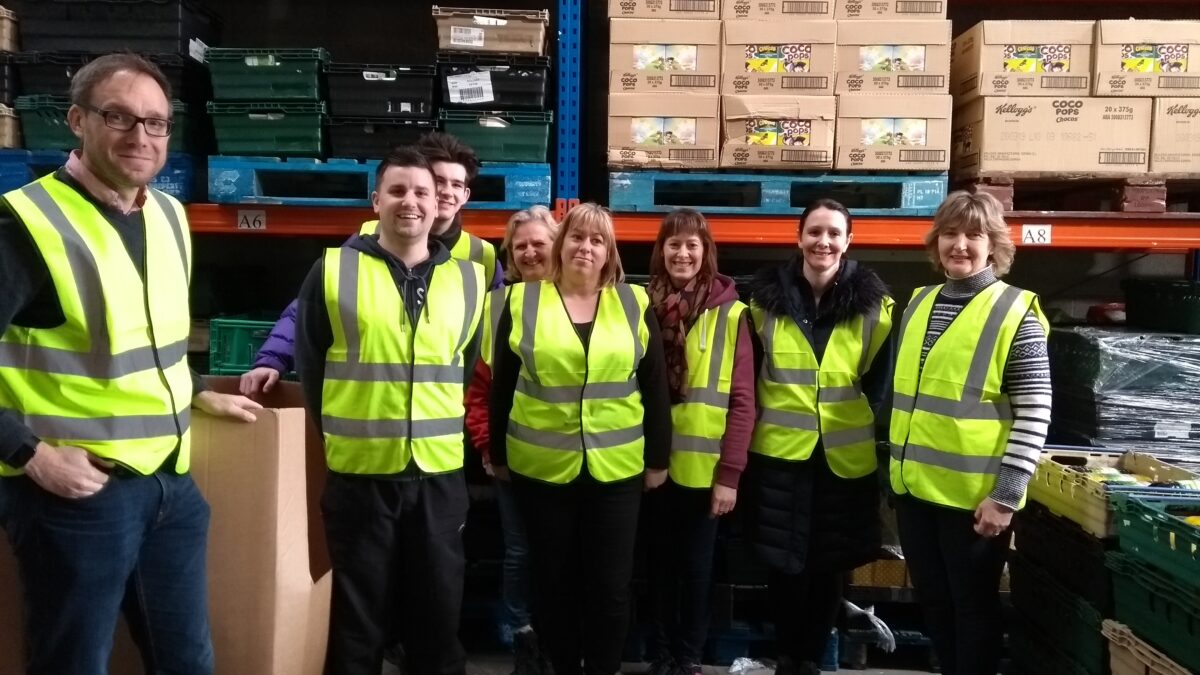 Employee Fundraising
Every £1 raised will provide enough food for 4 meals. There are so many ways to fundraise in the workplace, including raffles, sweepstakes, sport challenges, guess who, dress down days, or hold a cake bake sale. If employees raise money for FareShare Cymru, your company could consider matching their donations.
Event Fundraising
This could be anything from a quiz to a ball. They can also include challenge events from zip wiring to overseas treks. The possibilities are endless and a great way to get your staff, customers and suppliers involved.
Employee volunteering
As well as doing your own thing to raise funds we welcome teams of corporate volunteers. Click here for more information.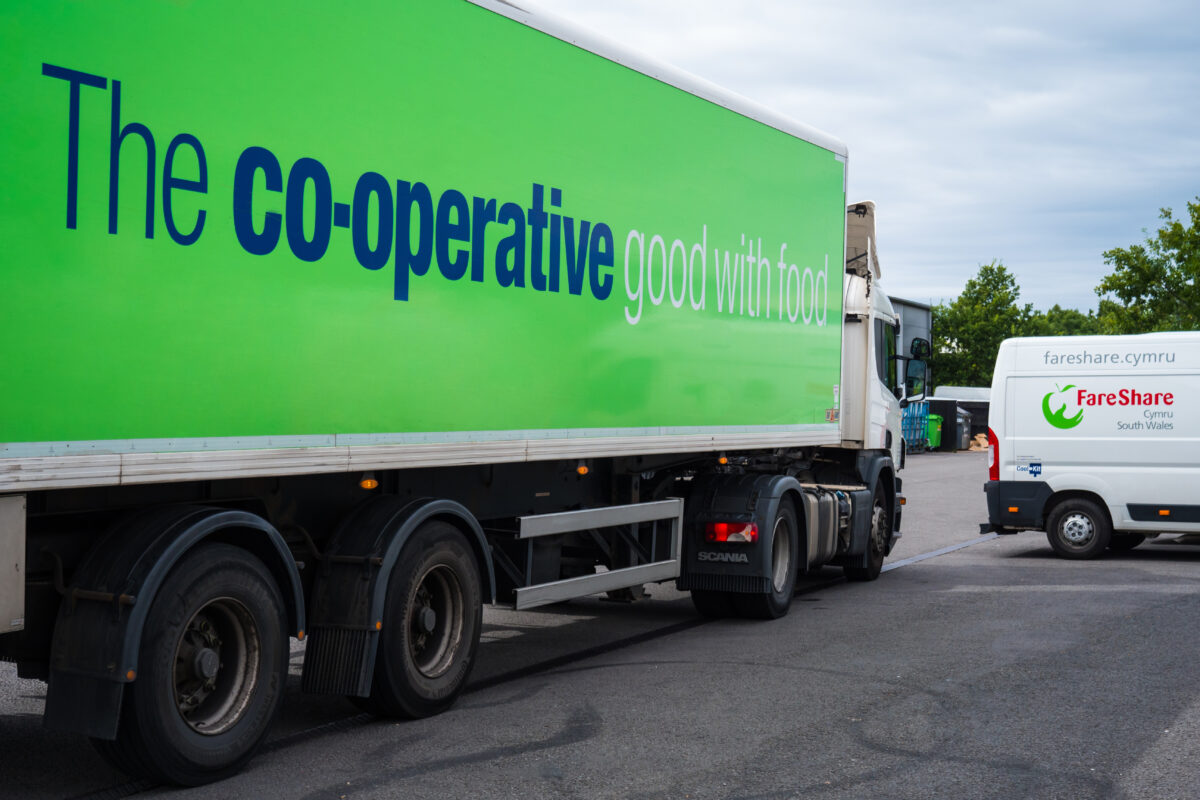 Payroll Giving
Payroll Giving or Give as You Earn is the most tax efficient way for staff to give back in a big way. Just £5.00 per month could provide enough food for 240 meals over a year If your company is not already running a scheme, sign up to a payroll giving agency.
Support us through your products!
Choosing to give a percentage of the profits from a product or service to fight hunger and food waste makes for a positive message and an easy way of fundraising for companies big and small.
What your company can gain
Each corporate partnership is unique. Below are some of the things that your company could benefit from:
PR – positive PR stories
Reporting – see where their support goes and the impact that it makes
Seeing is believing – visit our FareShare Cymru Regional Centre and visit a project that receives FareShare food so that visit you can see the difference you are making first-hand.
Employee engagement – engage your employees in a tangible way that allows them to see the impact of your funding, while actively helping to deliver our mission.
Tax Relief – partner companies can also benefit from significant tax relief through charitable work.
However, you choose to support FareShare Cymru you will have a direct impact on our growth and success and help to get good food to thousands of people living in poverty.
Talk to us today about partnerships with us- we would love to hear from you. 0292036211 or via info@fareshare.cymru