The food you will collect is unsold surplus food at the end of the day. It is all good quality food that is simply surplus to requirement and can no longer be sold in store.
We work with 3 major retailers, Tesco, Waitrose and Asda. This means that there are over 3,500 stores across the country that donate their surplus to local organisations.
The food varies from store to store and from supermarket to supermarket. This helps charities and community groups to reduce their weekly food budgets.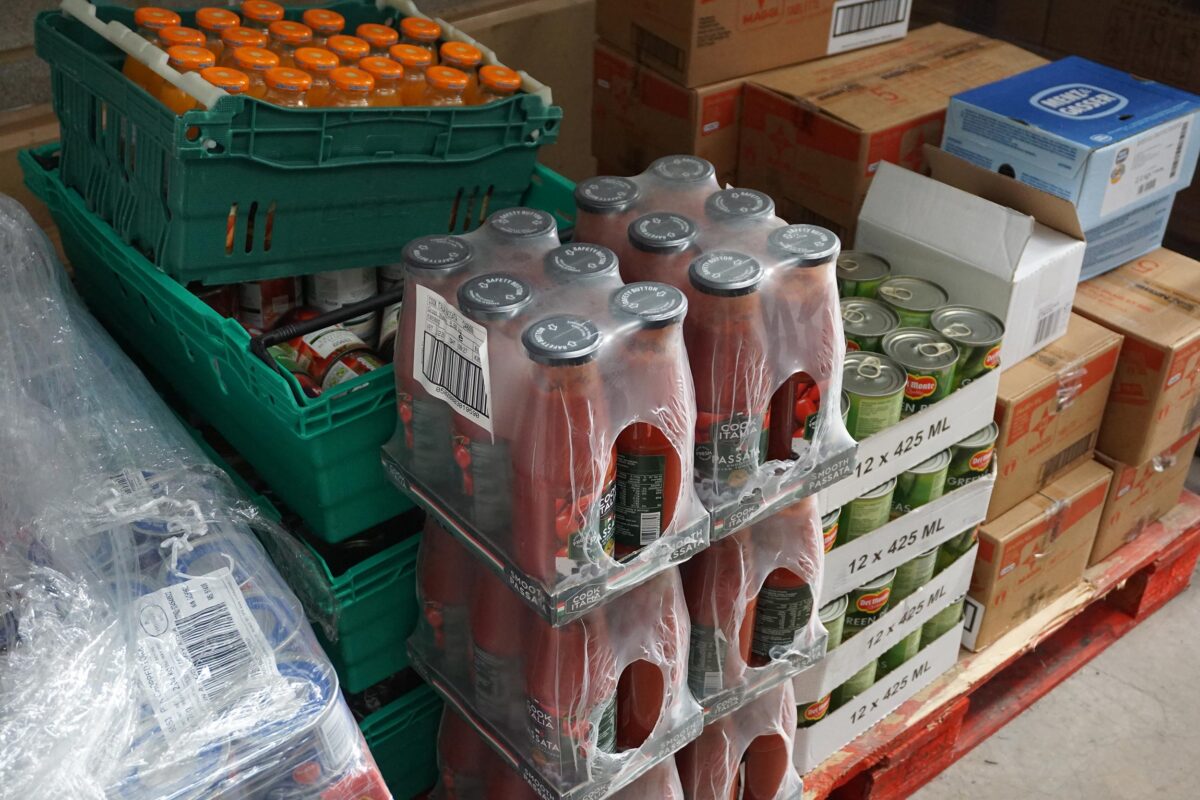 How does it work ?
FareShare will match you with your local store which will send you a notification on your chosen donation day to collect. Then simply pop into store and pick up the food from a friendly member of staff.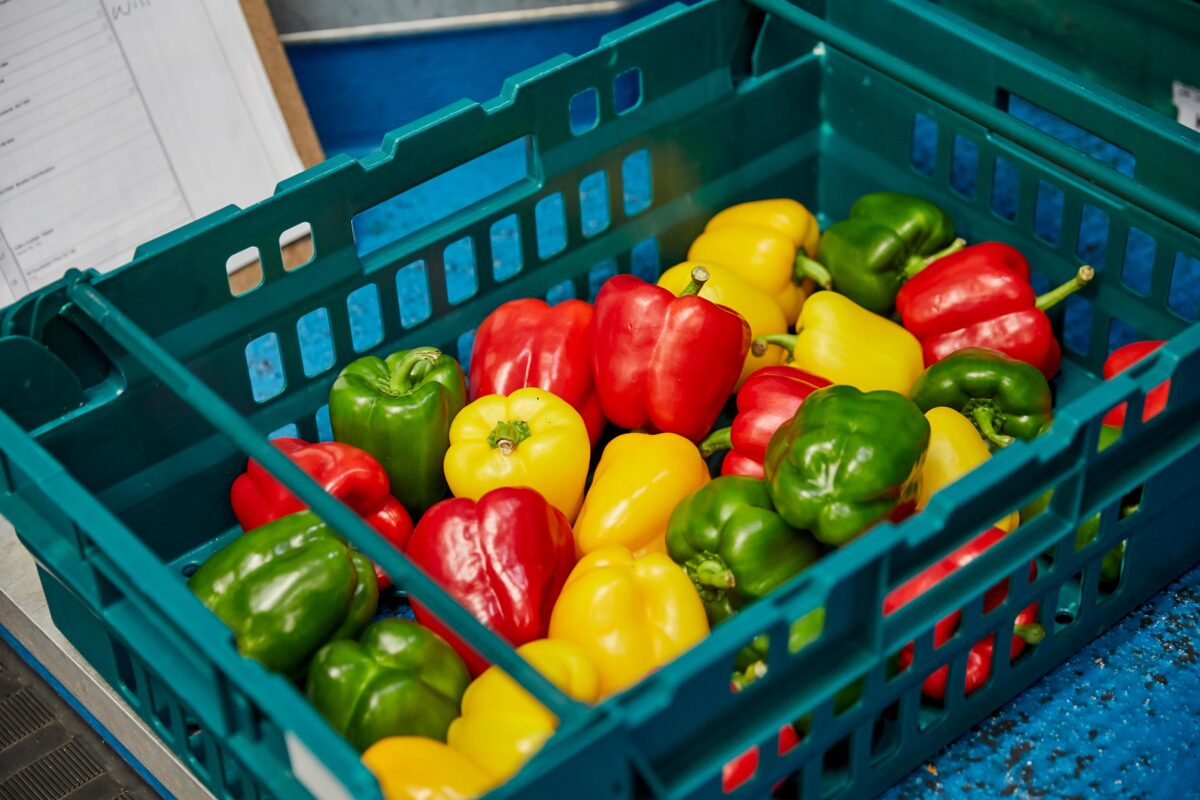 How is it different to full FareShare membership?
FareShare Go takes food from the supermarket (retail) level of the food industry. Full FareShare Cymru membership, on the other hand takes food from the wholesale and manufacturing levels of the food industry. It is smaller amounts of surplus and it is mostly ambient bakery products and fruit and veg. You can envision this as 'yellow sticker food'. It is all good to eat surplus food that is no longer able to be sold by the retailer. As it is generally a smaller quantity and variety of surplus food at this level, FareShare Go may not provide you with all your food needs and full membership may be the best option for you. It will provide you a supplement to your existing food supply that is free, good quality and tasty too!
You can access both schemes at the same time and both complement each other to help you get as much food as you need to help those in your community.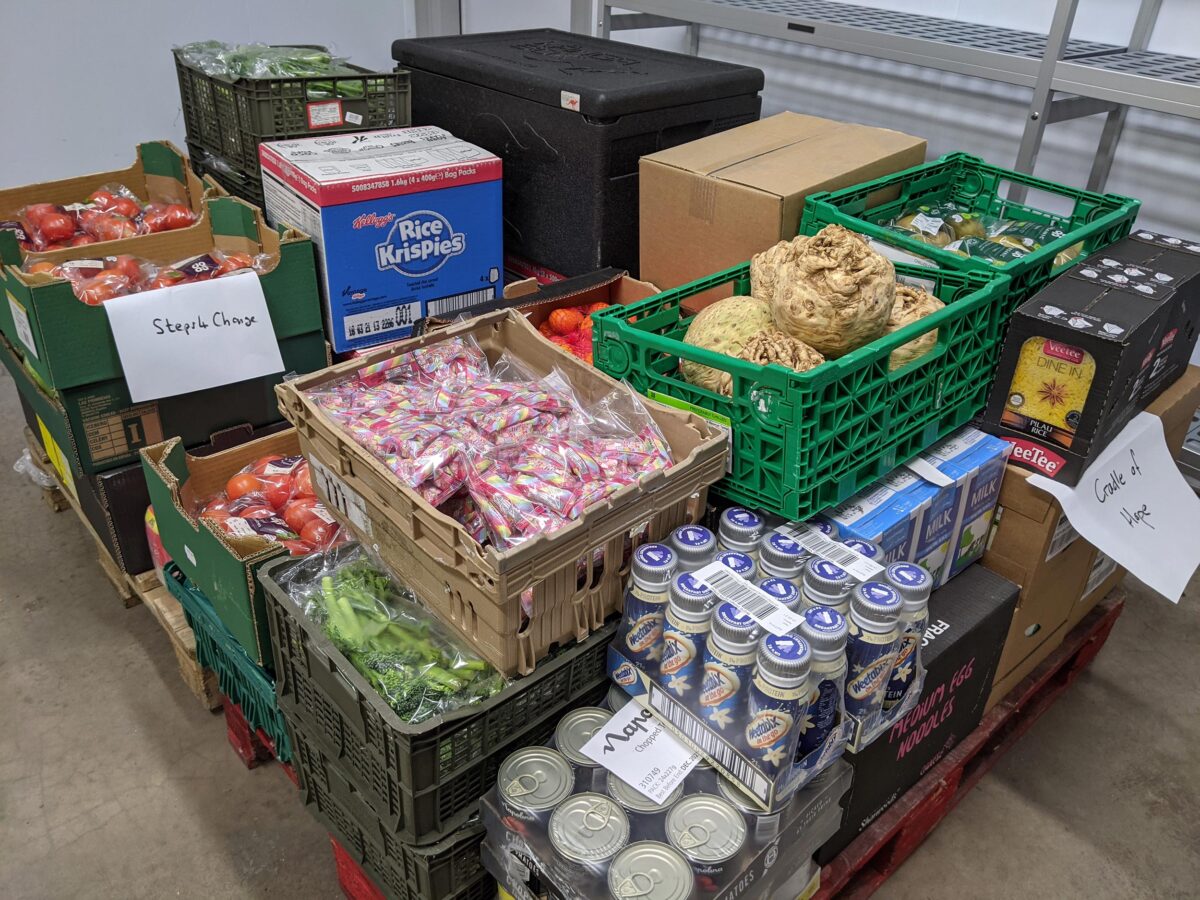 What kind of food can I receive?
You can receive bakery products, fruit and veg, eggs, flowers, split multipacks, food with damaged packaging but where the food is not open to contamination and chilled food if you have the correct food safety precautions in place. However, we find that most food that is donated through the FareShare Go scheme is ambient bakery items and fruit and veg.
FareShare Go