FareShare Cymru is delighted to be working with Dovebrook Kitchen based in The North Cotswold's to provide them an outlet for their surplus food. Dovebrook Kitchen is a plant-based, family-owned food delivery company, whose mission is to elevate vegetables, and make consuming more of them a refined and hassle-free experience. They prepare unique dishes from scratch using the freshest possible ingredients, and deliver anywhere in the UK.
They aim to be genuinely sustainable in every aspect of their business, with an innovative plastic-free food packaging system, a kitchen that keeps food waste to an absolute minimum by creating dishes using surplus vegetables, and staff who are all paid at least the London Living Wage (even though they are not in London). When they found they had surplus food that had been accrued from product development and seasonal gluts, they were committed to seeing how it could be put to good use and help people, rather than being wasted.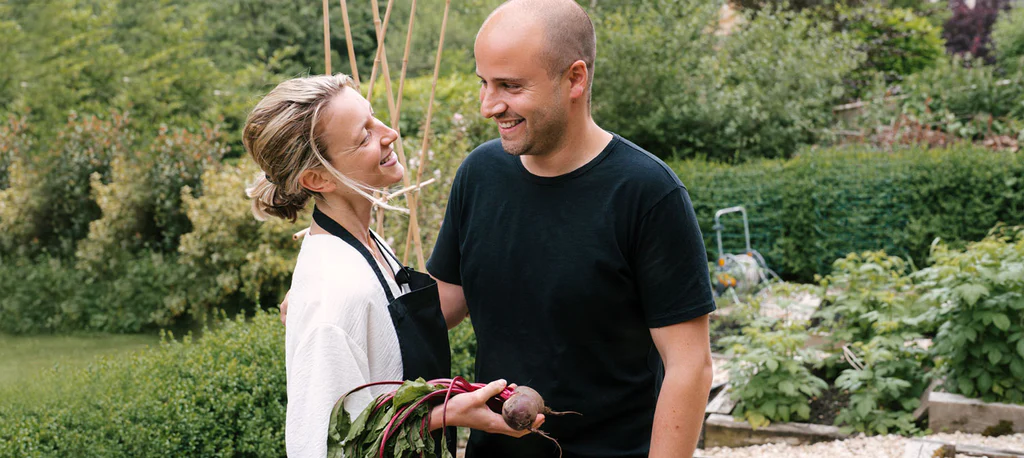 Having reached out to FareShare nationally, they were put in touch with the team in Cardiff as we have freezer capacity to safely store the surplus food they have available. We at FareShare Cymru are delighted that Dovebrook have so far donated over 100 kg of high-quality frozen meals for us to distribute to our charities and community groups.
Eleanor Weil co-founder of Dovebrook Kitchen, said:
We are delighted to be working with such a great charity network! I first discovered FareShare a few years ago when I volunteered at one of their central London hubs. The process was so streamlined and well thought out and it was a joy to drive around London distributing great food to so many diverse places that all greatly appreciated the donations. We deplore food waste and work hard to try and minimize it wherever we can which is why we are so pleased we are able to offer something of real value to people who need it the most.

Eleanor Weil, Co-Founder, Dovebrook Kitchen
FareShare Cymru is always delighted to work with food businesses that want to turn an environmental problem into a social solution. Simon Stranks, Food Sourcing Co-Ordinator for FareShare Cymru, said:
We're ecstatic to work with Dovebrook Kitchen in helping to tackle food waste and fight hunger. It's always great to be able to work with food and drink businesses that recognize that edible food is always better off going to people. We offer our sincere thanks to Dovebrook Kitchen, and look forward to being able to help them in the future in cutting their food waste levels to meet their Zero Waste commitments.

Simon Stranks, Food Sourcing Co-ordinator, FareShare Cymru
If you would like to discuss how FareShare Cymru can help your business to cut your food waste levels, reduce your emissions and fight hunger amongst vulnerable people, please contact food@fareshare.cymru