This week we were joined by an IT team from Admiral in Cardiff. The 3 volunteers – Kieran, Jess and Chloe were able to volunteer due to the company's policy of allowing their staff 2 days of volunteering per year. Having tried to join us for a day in the Autumn of 2021, the opportunity was pushed back due to lockdowns. However the trio finally got their chance to experience a day at FareShare Cymru.
During the day, the volunteers were sent out to our Community Food Members (CFMs) to deliver pallets of food to those most in need. They were also able to pick and pack the food to be sent out in the vans. Volunteering allows people to see a side of FareShare that perhaps they might not have seen – giving the volunteers eye opening and rewarding experiences.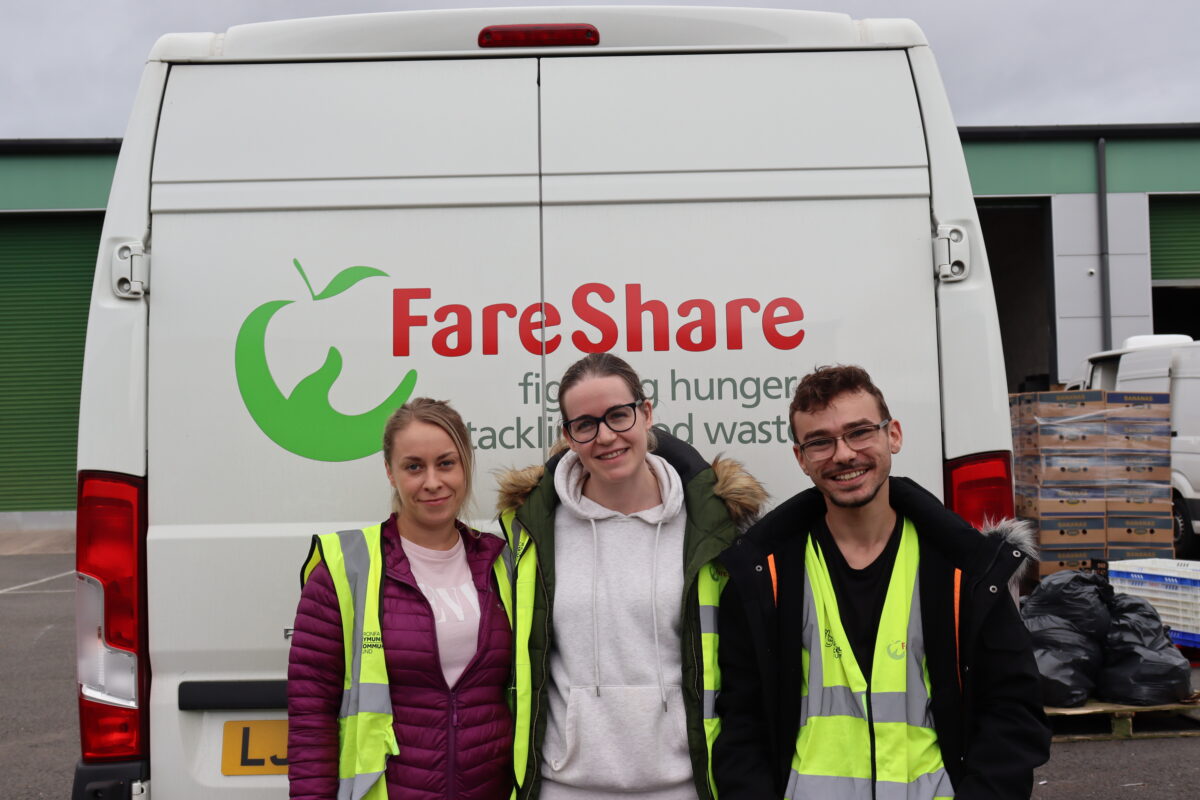 The team from Admiral expressed how they would really like to come and help out in the future and that they will encourage colleagues back in the office to take up the opportunity. They explained that it was an opportunity for them to understand a bit more about the challenges of food poverty and what we can do to help out.
Speaking to our regular volunteers helped them to gather a new perspective on what we do at FareShare Cymru – and seeing the generosity of everyone that helps out here was a heartwarming sight.
Team bonding days are an integral part of any business. At FareShare Cymru we can offer corporate volunteering days for your team to step out of the office and into our warehouse where they can volunteer with our staff to help deliver surplus food to those who need it most.
The team day includes a great variety of tasks; anything from helping our delivery drivers in the vans to ensuring our pallets full of food are ready to go out to our community food members across Wales. A day with us is a fantastic way to encourage team bonding and build on your company's corporate social responsibility targets, it's also fun and keeps you fit.
For further information on volunteering and how we can work with your business, email volunteer@fareshare.cymru or visit https://fareshare.cymru/employee-volunteering/