Briggs Equipment are a company dedicated to helping a range of community projects and support multiple charitable organisations which is why when they offered to come and volunteer with us, we were happy to have them on board.
Throughout the day they were able to help with fulfilling the deliveries of surplus food that FareShare Cymru delivers to our members – which included spending time in the vans with our volunteer drivers and assisting in the warehouse.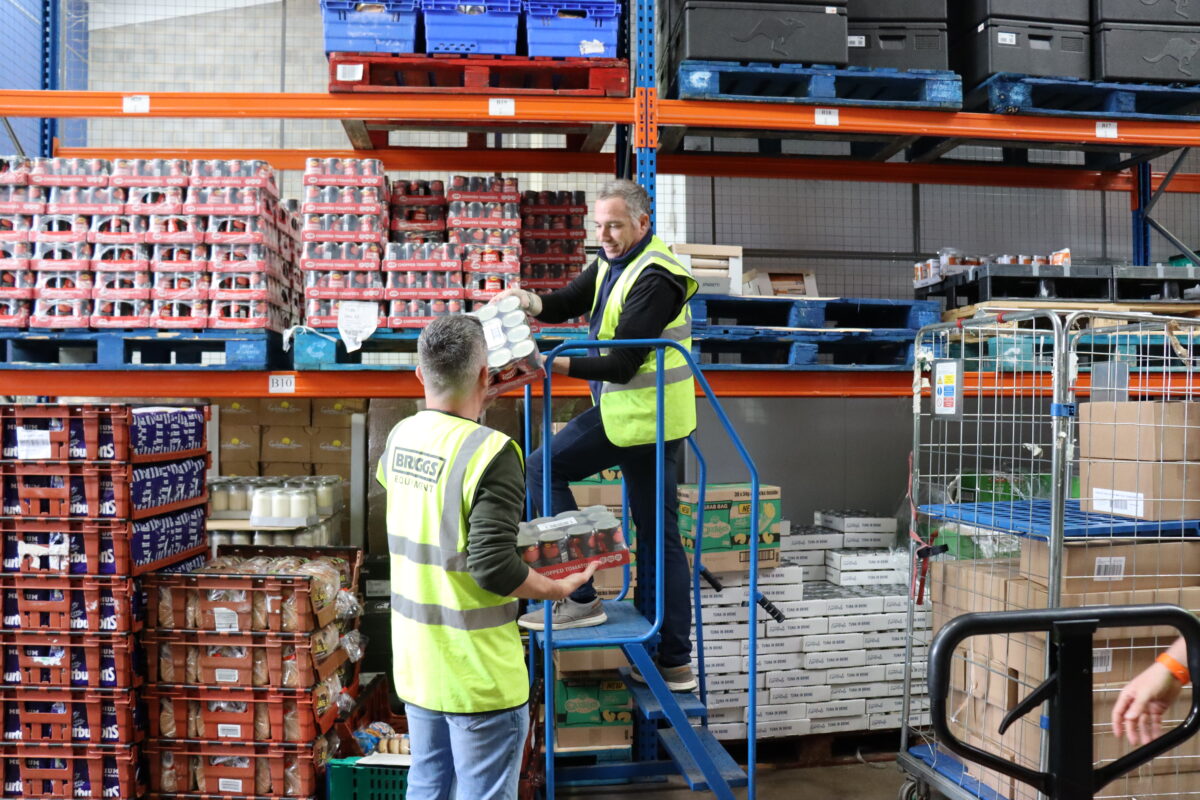 The team from Briggs Equipment brought a great energy to the day and were enthusiastic to help straight away. At the end of the day, the team from Briggs told us their volunteering experience was extremely rewarding and enjoyable. For them, it was valuable opportunity to be able to see surplus food going to good places and helping those in need of it.
Working with the rest of the team from FareShare Cymru, the Briggs Equipment team expressed how friendly everyone was and it was eye opening to talk to the other volunteers about their experiences.
We would also like to thank Briggs Equipment for their extremely generous donation of £700. £1 can provide as many as 4 meals to people in need, so this donation will make a massive contribution to our mission to fight hunger and end food waste.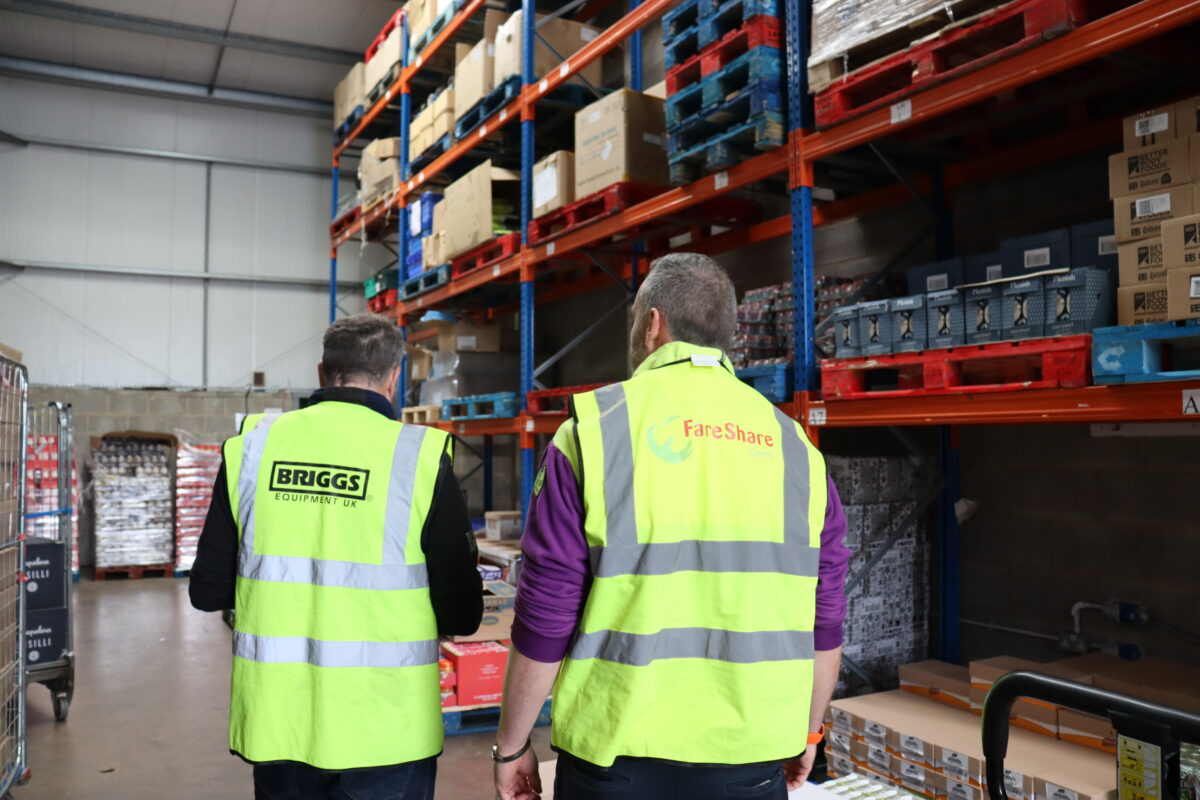 Corporate volunteering days at FareShare Cymru give your team the opportunity to take time out of the office and encourage team building whilst trying something different. We offer a range of volunteering tasks such as packing food pallets and helping our delivery drivers across Wales. A day at FareShare Cymru gives you the option to work with our staff to give back to the community whilst help tackling the issue of food wastage.
For further information on volunteering and how we can work with your business, email volunteer@fareshare.cymru or to make a donation visit https://fareshare.cymru/make-a-donation/
To learn more about the work that Briggs do and their environmental commitments visit: https://www.briggsequipment.co.uk/about-us/about-briggs/