At FareShare Cymru, we receive food from both national supermarkets and Welsh producers. Our local food partners are important to us as local means less food miles. They supply us with a steady stream of fresh quality foods which can often represent the only home cooked meal our charity members will receive in the week.

2 Sisters Food Group based in Rogerstone, South Wales, have been with working with FareShare Cymru since the start of 2021. They are one of British business's most compelling success stories of the past 20 years. More than 5,000 colleagues drawn from 36 nationalities help to make a mind-boggling array of some of the finest food in Britain – from poultry to pizza to pies, from ready meals to ranges of soup. 2 Sisters Food Group started out from very humble beginnings in the early 1990s, and from there the company has grown to become one of the leading food manufacturing companies in Europe, producing great quality, great value food.

Their contribution to our chilled surplus supplies, has been invaluable.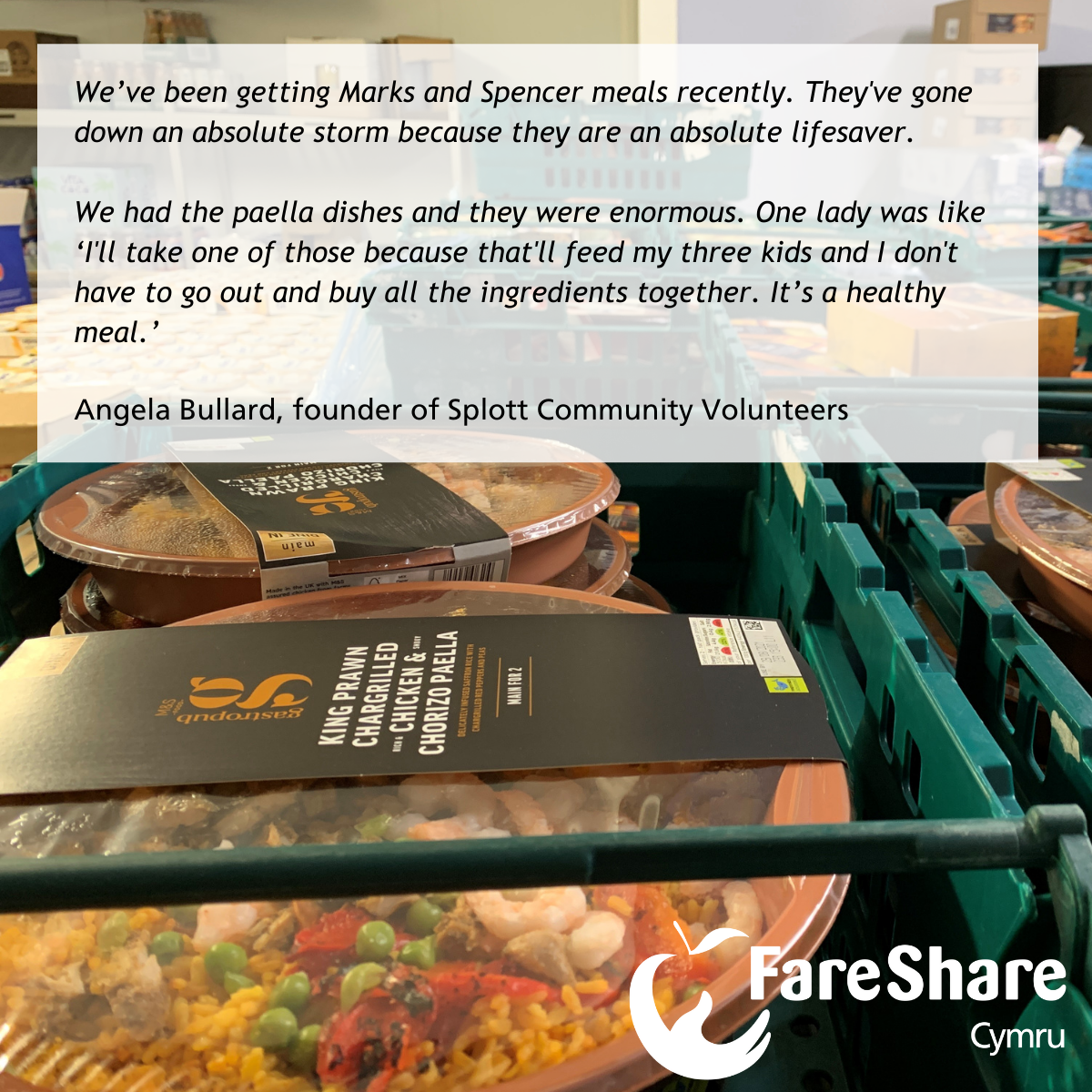 Ideally, twice a week, we make a detour from our delivery route to get collect surplus products and transfer them to our warehouse. The food is received by our team, is sorted by our volunteers and then sent out along with food orders, meaning their products are still fresh when they arrive at the schools, charities and community groups we support.
Thank you 2 Sisters Food Group, Rogerstone, we hope to continue our partnership.