Becoming an ambassador for FareShare Cymru is a decision that can shape the way your company looks at its operations. By working with us toward our mission, you will begin to see the difference that can be made through small steps or tiny acts to change how we view food consumption and distribution.
So can you help?
There are so many ways you can help us. Bringing attention to the work we do in Wales to your staff, customers and suppliers helps to raise our profile across the country. It is often understated the impact a business can have on its local community, and if even one person is reached, it can make a huge difference to a family in need.
Get your staff and stakeholders involved! When they see the reasons for choosing us they will be motivated to help too. This can include donations and fundraising through collection boxes, fun office days, dress-down days, raffles, food donation collections, and team-away days. All of which FareShare Cymru would be happy to help you to organise.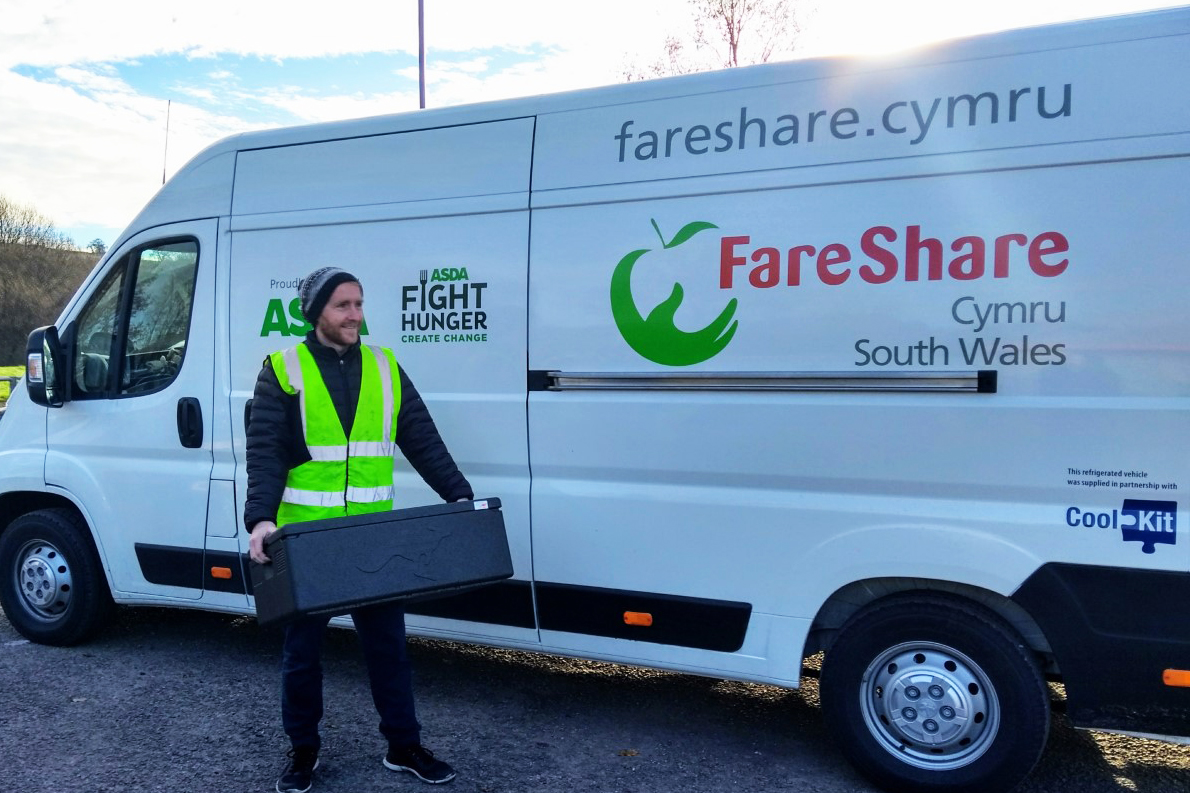 How else can you help?
Fundraisers are vital to helping FareShare run its daily operations. If you, your staff, or stakeholders are part of a club, it would be great if you could suggest running a sponsored fundraiser to support FareShare Cymru. This could include clubhouse donations, sponsored runs, quiz nights or challenge events.
FareShare has had bake sales, London marathons sponsorships, and fancy dress days! Anything you can think of, we'll be more than happy to be involved with the planning process and implementation – along with promoting your fundraising campaigns across our channels!
Corporate volunteering with us
If your company is looking to improve or take a different approach to its corporate social responsibility, we have volunteer roles ranging from admin tasks, warehouse work, and driving assistant jobs where you will meet some of the charity and community groups that we work with on a daily basis. It will be enlightening for your staff to contribute and see the difference we are making.
Some of the companies that have come in to work with us include Briggs Equipment, Admiral Insurance, and Olympus Medical equipment – a range of different people who had the opportunity to experience a day contributing to the fight against food poverty in Wales.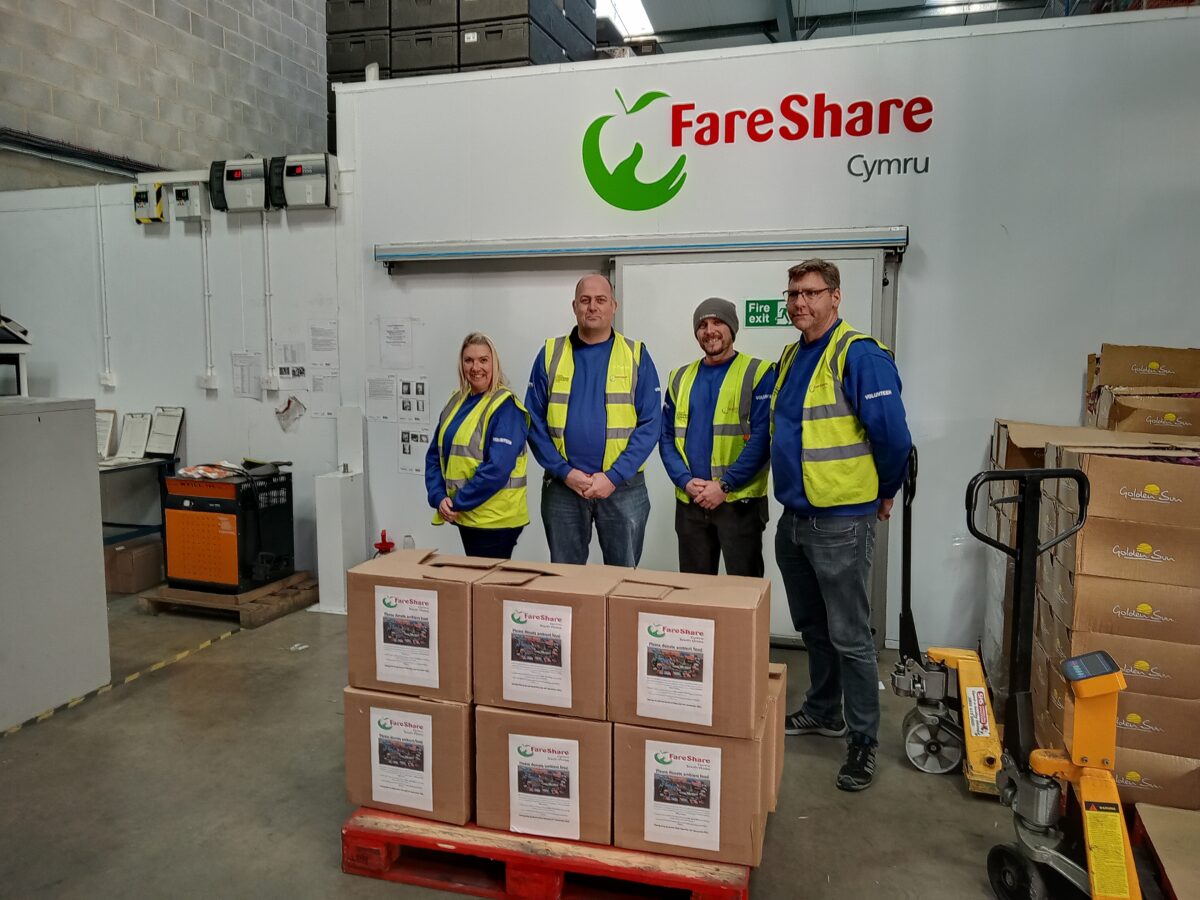 Donation schemes
It is possible for your employees to opt-in to directly donate to FareShare Cymru straight from their payslips. This will save them time and effort as opposed to manually having to donate to us each time they get paid.
What can your company gain?
A corporate partnership with FareShare will benefit your company in numerous ways. A visit to our FareShare Cymru Regional Centre and a project that receives FareShare food can allow you to see the difference you are making first-hand and the impact of your support. Your employees can observe the impact of your funding in a meaningful way. It also leads to positive PR stories and partner companies can benefit from significant tax relief through charitable work.
Choosing to support FareShare Cymru can help benefit both your company and the thousands of people living in poverty to receive food. To find out more about how your business can get involved visit: Corporate partnerships – FareShare Cymru