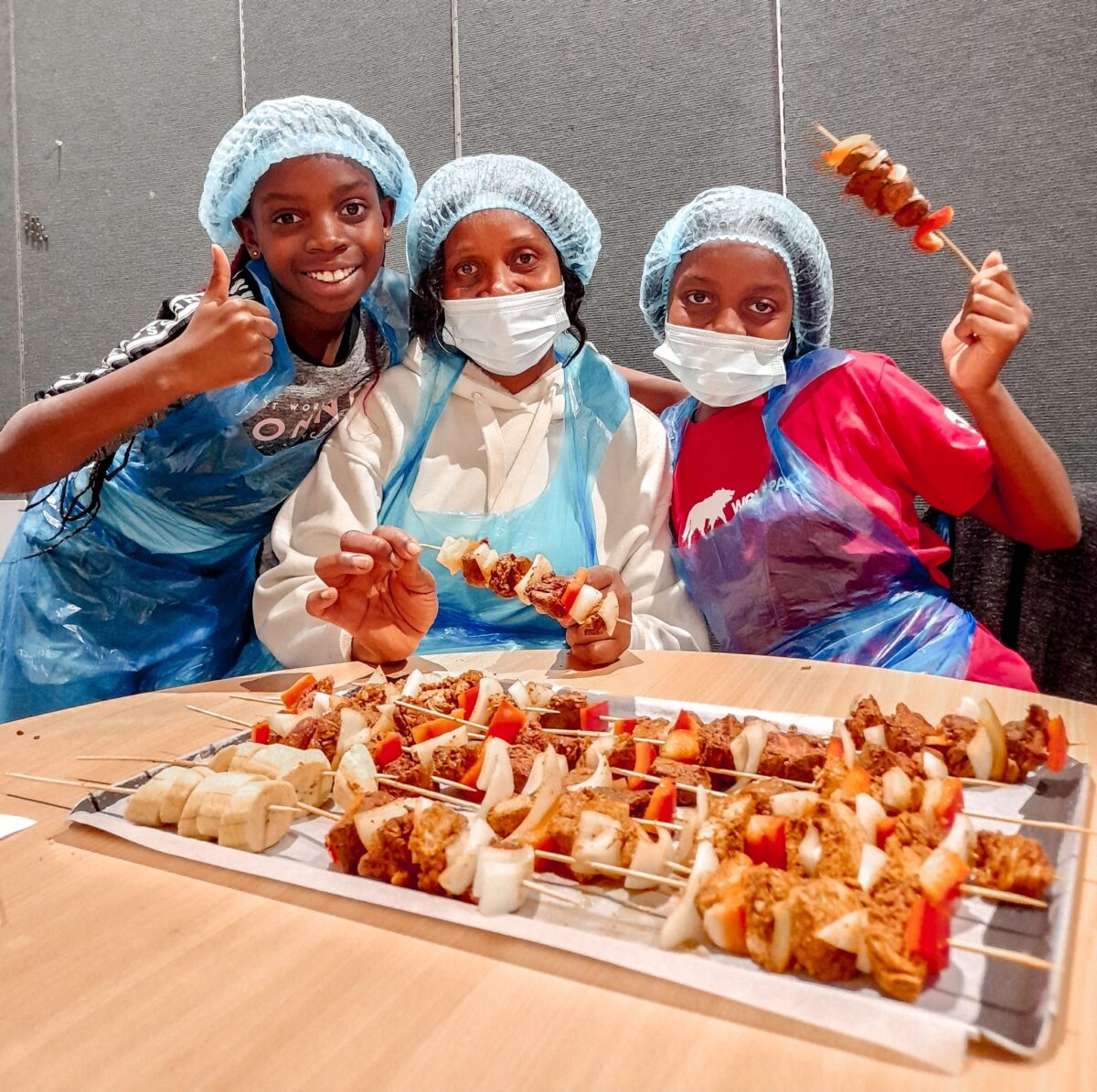 Oasis Cardiff is a charity whose main aim and vision is to help refugees and asylum seekers integrate within their local community. They provide support for roughly 100-150 visitors each day from around the globe, including people from Iran, Iraq, Afghanistan, Sudan, El Salvador, and Ivory Coast. During the week, they host various activities, while they also provide free lunch on weekdays.
FareShare has provided Oasis with good quality, surplus food for four years. Oasis uses this food to make their clients meals that respect their individual cultures and traditions. This allows them to settle down better and feel at home in Wales.
The surplus food provided by FareShare Cymru includes ingredients mostly used in Western cuisine. Oasis show their clients how to use those ingredients, often unfamiliar to them, and combine them with spices and flavours familiar to their own culture to make nutritious and tasty meals.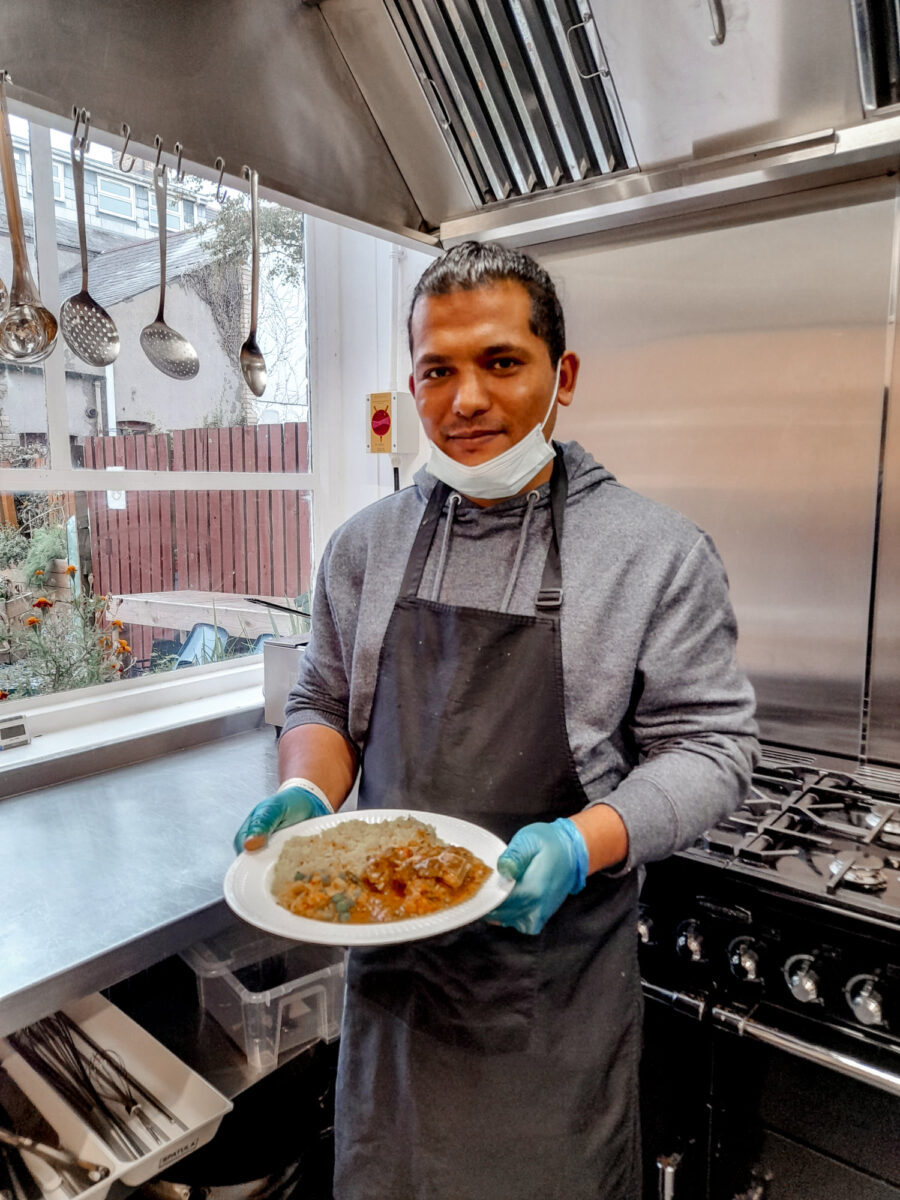 Food is really powerful. People share their story when they are cooking or eating. Where language is a barrier, they share the food along with a part of their own culture and story

Songyeon Choi, Oasis Kitchen Manager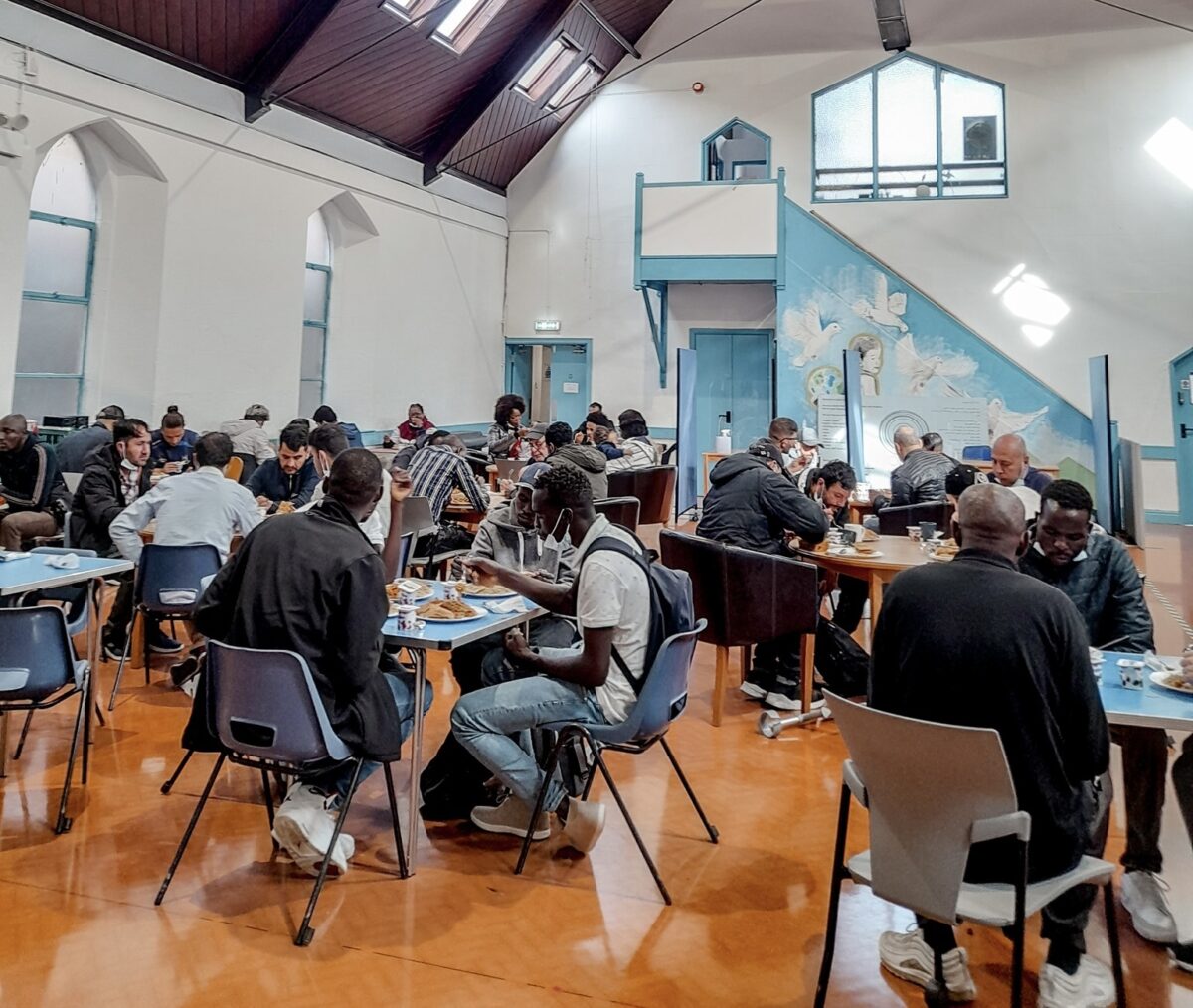 Although their budget is limited as a small charity, the collaboration with FareShare allows Oasis' clients to enjoy "special treats" such as Easter eggs and Christmas pudding, which they greatly appreciate.
In the beginning of the pandemic, when all shops closed down, FareShare kept going and for that we are really grateful

Songyeon Choi, Oasis Kitchen Manager
The food provided by FareShare has helped make a positive impact on people's physical and mental health. Oasis show their clients how they can still make proper and healthy meals with a limited budget. An example is tinned food which, although cheap, can be used in various ways to create healthy meals.
The collaboration with FareShare has allowed Oasis to save money and invest in hiring more people in their kitchen to cook the nutritious meals they provide to their visitors. This means they're supporting even more people and helping them integrate into the local community.