FareShare Cymru in collaboration with Cardiff Metropolitan University and Tony Charles Photography will be hosting a photography exhibition at the universities Llandaff Campus between the 14th of February and the 3rd of March.
The exhibition, located in the foyer of university's school of art and design, will showcase the volunteers who work with FareShare Cymru in our Cardiff warehouse as well as the food that we redistribute to the charity and community groups we work with. Volunteers have helped to significantly to ease the cost of living crisis for vulnerable people and the exhibition will act as a celebration of the work they do.
FareShare Cymru is a food redistribution charity serving South and West Wales whose mission is to fight hunger and tackle food waste – two of the biggest social and environmental issues the world is currently facing. Food becomes surplus when it can no longer be sold. This could be due to packaging errors, passing its best-before date, or simply because it doesn't look right, despite the fact it is perfectly good to eat!
By redistributing this food to charity and community groups, individuals can get it at a fraction of its retail value – meaning the most vulnerable in society have access to healthy and nutritious food that would otherwise go to waste.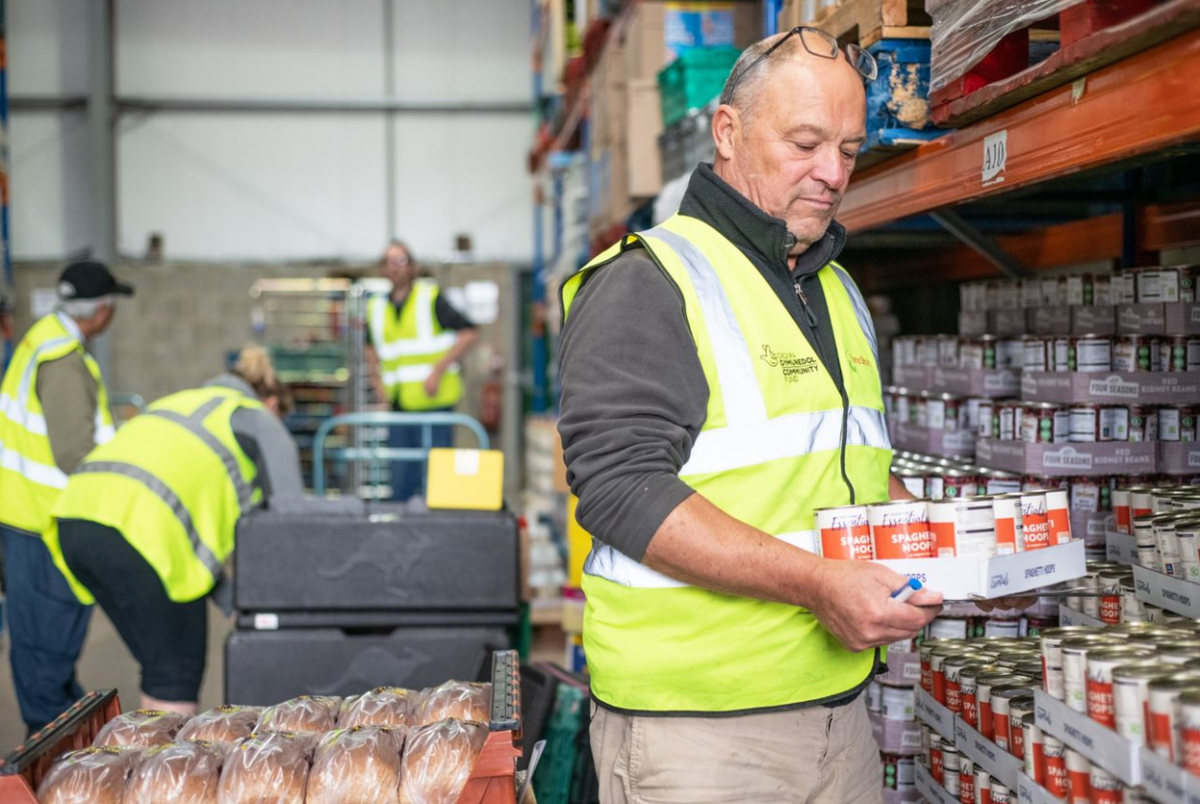 Another element of the exhibition will demonstrate the excellent work of the groups we work with – who provide services that are so much more than just the food they provide.
Tony Charles, who is an alum of Cardiff Met graduating from the School of Art & Design in 2020 used his experience volunteering with FareShare Cymru as inspiration for this exhibition and is hoping to demonstrate the valuable impact the charity has on the lives of the people who rely on the service.
The exhibition runs from 14th February until the 4th March 2023 at the Foyer Gallery, Cardiff School of Art & Design, Cardiff Metropolitan University (Llandaff Campus). 
For further information please contact:
tony@tonycharlesphotography@gmail.com
07789 501050