In 2017, the founders of Matthew's House (an initiative of The Hill Church Charity) created an organisation in the centre of Swansea to provide hospitality and hope to those in need. Their mission started with Matt's Cafe, a pay-as-you-go café that creates meals from food that would otherwise go to waste.
We have been working with FareShare since the very beginning" . "We sent out hundreds of letters when we first opened to local businesses to see if any of them would give us their wasted food, and literally no one replied. So we started looking at other models, and that's when we discovered FareShare.

Ellie Phillips, Team Leader at Matthew's House
With its partnership with FareShare, Matthew's House can keep its organisation running. "We are located in quite a big church, so our bills are very expensive. If we had to pay for food, it would be a different ball game altogether."
Creating delicious cuisines
We get bakery products and root vegetables from the supermarkets. With FareShare Cymru, we get a lot more meat, fish and dairy

Ellie Phillips
With the help of FareShare ingredients, Matt's Cafe has gone from serving 30 meals a day to 300. The organisation has 110 volunteers and four staff members who transform FareShare ingredients into tasty, nutritious and hearty meals.
With these food supplies, the team strives to be creative and use as many ingredients as possible.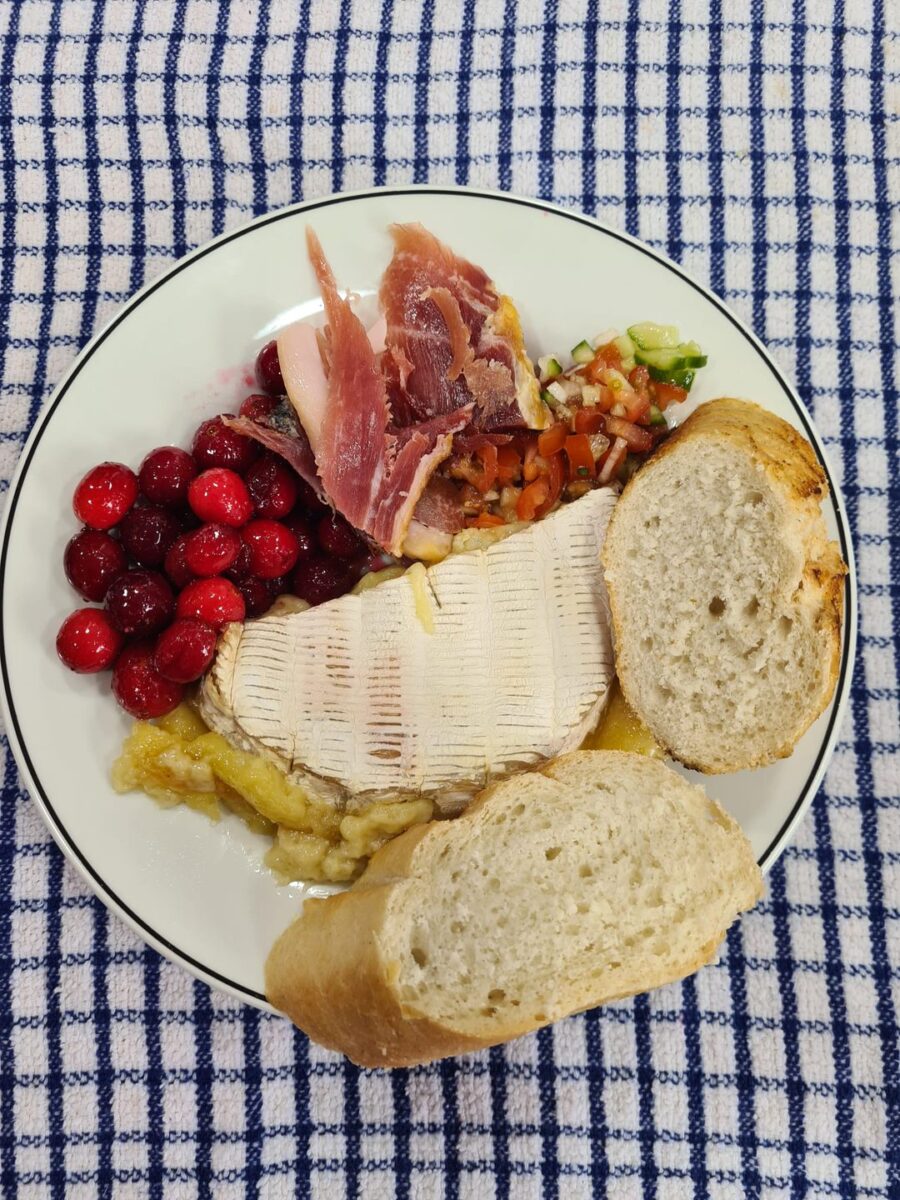 [We will use] fresh salads and fruits as part of an accompaniment to the main menu. We don't do a breakfast anymore, but pre-COVID, we used to do a breakfast and hope to in the future. "We've also made bread and butter pudding, fish pies, chillies, curries, all sorts of things. We use everything we get. We got a giant watermelon the other week, and we had a very big donation of meringue nests, which was something different. We've also had venison burgers, which was quite a unique [menu item]

Ellie Phillips
Supporting the community during unprecedented times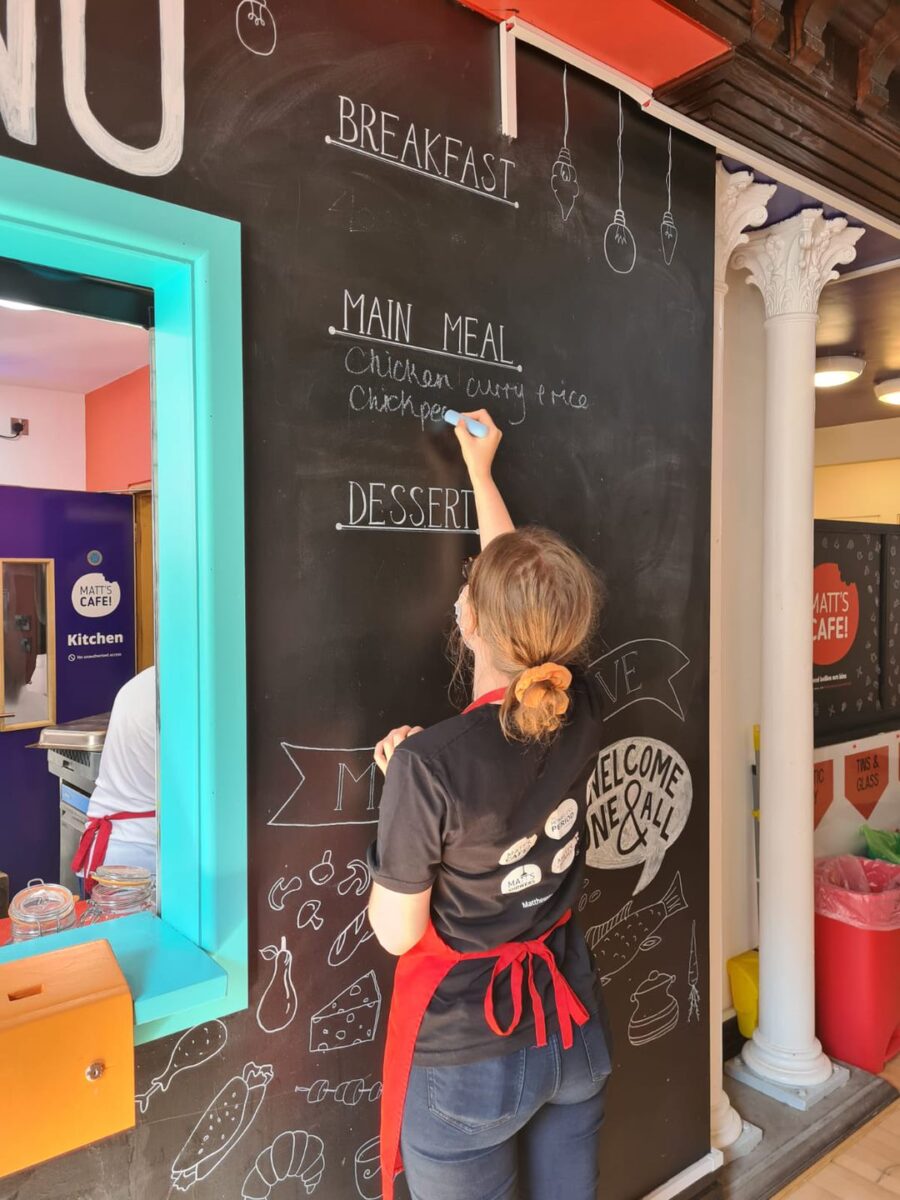 When the world entered lockdown in March 2020, Matthew's House continued supplying the community with food. As restrictions started to lift, Matthew's House opened its outdoor area as a takeaway service, now providing food to about 120 people per day.
With the pandemic still lingering and the increase in the cost of living prices across the U.K., Matthew's House created a food share of items they didn't need for their menu.
People shouldn't have to make the sacrifice between food and basic comfort." "And people are definitely having trouble [affording things]. We're hearing a lot of people comment about the cost of utilities being too high, so they're coming to us for help with groceries. We've seen a lot more people relying on our food share than we used to.

Ellie Phillips
Bonding over food
In addition to tackling food poverty, Matt's Cafe is a safe space for people to enjoy a hot meal and the company of others.
I think that people really bond over food. It's an easy way to make someone smile and make people open up a little bit. When you have a full belly, it makes a huge difference to your overall well-being." "We have really brought the community closer together, and we literally wouldn't be able to do [any of it] without FareShare.

Ellie Phillips